Linping district undergoes transformation to achieve better growth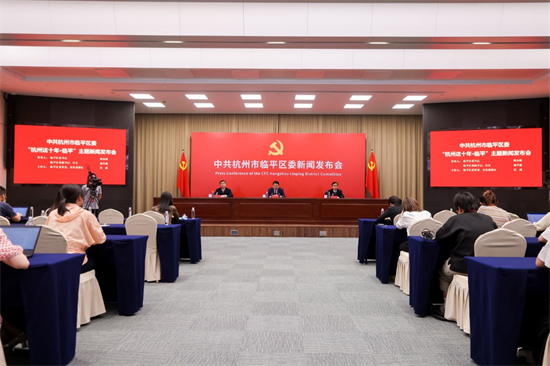 A press conference hosted by the CPC Linping District Committee. [Photo provided to chinadaily.com.cn]
Linping district in Hangzhou, capital of East China's Zhejiang province, has witnessed significant changes over the past decade, said Shi Huamiao, the head of the district, at a Sept 15 briefing about the changes in the district over the past 10 years.
Statistics show that the industrial output of the district's economic development zone has grown at an average annual rate of 12 percent in the past decade to hit over 100 billion yuan ($14.36 billion) in 2021.
Last year, the combined revenue of firms above a designated size - companies with an annual revenue of 20 million yuan or above – in the district reached 173.2 billion yuan. This figure had grown at an average annual rate of 9.5 percent.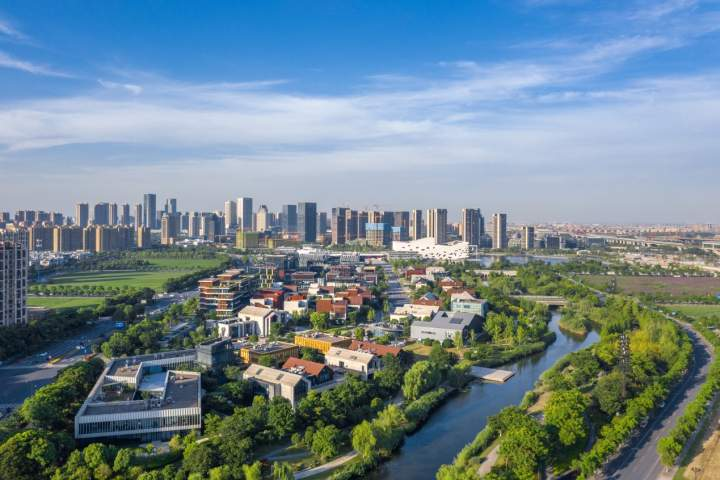 An aerial view of the urban area in Linping district, Hangzhou, capital of East China's Zhejiang province. [Photo/Zhejiang Daily]
Innovation incubation parks, including the E-Fashion Town, the Industrial Internet Town and the Xiaolin High-Tech Innovation Center, have brought together more than 11,000 high-caliber engineers over the past decade.
More than 91,000 business entities were also added during this period. There are presently 842 high-tech firms of the national level and 22 listed firms in the district.
Linping has also been making efforts to protect the ecological environment. In 2021, the district's PM2.5 concentration was lowered to 27.2 micrograms per cubic meter. It was also recognized as a national demonstration zone for ecological environment protection.
In 2021, the per capita disposable income of the residents in the urban and rural areas reached 77,184 yuan and 48,705 yuan respectively.
September 15, 2022

September 6, 2022

September 1, 2022
August 18, 2022