Pengbu Bridge through a photographer's lens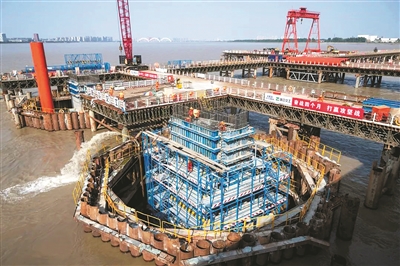 Pumping on the pier of the bridge. [Photo/hangzhou.com.cn]
With the opening of an exhibition of 100 photos recording the construction of the newly-completed Pengbu Bridge on Sept 19, Zheng Zulin, the photographer involved, emerged from behind the scenes to take center stage.
"I've watched the bridge going up brick by brick, as if it were my own child," Zheng said.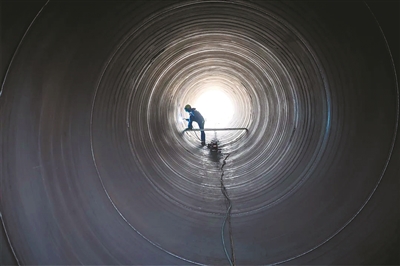 Welding of steel casing. [Photo/hangzhou.com.cn]
From the first piling in June 2019 to the joining of two sections of the bridge this June, photographer Zheng closely followed the construction of the bridge for three years, recording more than 100,000 moments.
Now 63 years old, Zheng has proved himself as hard-working as the constructors of the bridge: on scorching summer days, he half squatted on the ground to take close-ups of the workers; when a typhoon came, he put on his raincoat and recorded the whole process of the bridge's compression test; and during lighting tests, he spent two hours measuring the entire bridge step by step, and not for the first time, just to find the perfect shooting angle.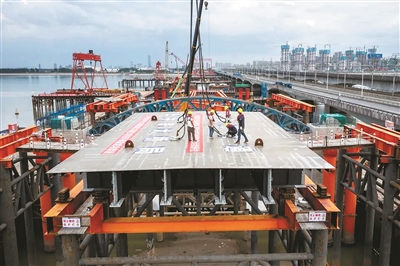 The first bridge panel of the main bridge's steel girder is lifted to the assembly platform. [Photo/hangzhou.com.cn]
September 21, 2022

September 19, 2022

September 15, 2022
August 18, 2022