Annual theater carnival kicks off in Hangzhou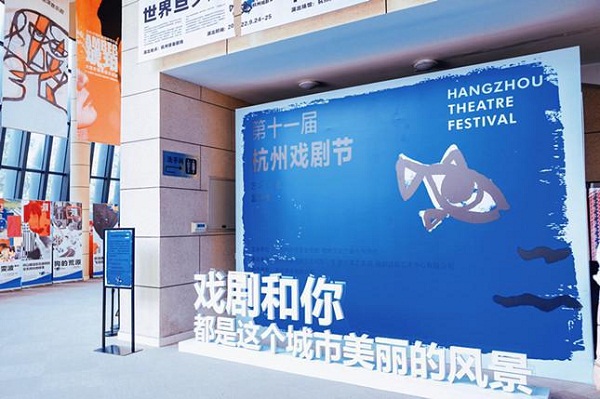 The 11th Hangzhou Theatre Festival is inaugurated on Sept 24. [Photo/hangzhou.com.cn]
The 11th Hangzhou Theatre Festival, which was inaugurated at the provincial capital on Sept 24, expects to stage 12 multi-sensory artworks and 20 performances across the city.

The charm of the Song Dynasty (960-1279) was integrated into the dramas this year, joining the appeal of history with modern aesthetics.
The opening drama, World on a Wire, based on Rainer Werner Fassbinder's film, not only focuses on action, but also on the philosophical aspects of the human mind. It also features elements of science fiction on stage, and in an unreal space it portrays the fears and hopes that people have for the future in the contemporary real world.
The closing play of the year, Oedipus the King, will be staged at the Liangzhu Center of Arts. Directed by Su Xiaogang, the Shakespearean story will be put into a modern context, preserving the original theme of the story while adding cutting-edge technological means and interactive installation art.
The Trojan Women is a tragedy adapted from the Greek playwright Euripides. The play centers on three female characters: Hecuba, the fallen queen of Troy, her daughter Cassandra, and the loving and stubborn princess Andromache. It tries to present the glory of humanity and the power of women through their points of view.
Three plays that have won the Emerging Theatre Artists Competition will also be presented, namely Sparking Online, How to Create a Hit Female Character, and Ascent.
A special project "Theatre Advent", which includes submerged flash mobs, special exhibitions, workshops, theatrical readings and other diversified activities, will also run through the whole festival.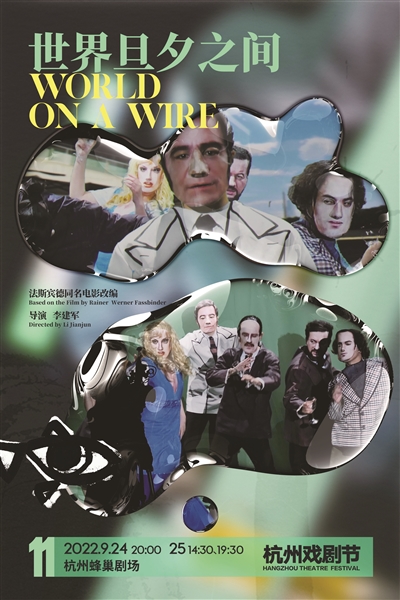 Poster of the opening presentation, World on a Wire. [Photo/hangzhou.com.cn]

September 30, 2022

September 23, 2022
October 8, 2022