Hangzhou chefs challenge 10 classic dishes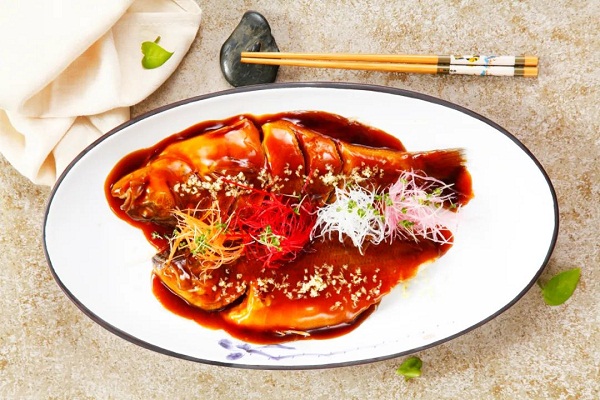 West Lake Fish in Vinegar Gravy. [Photo/WeChat account: zhejiangxuanchuan]
Hangzhou recently initiated a challenge inviting chefs and restaurants to showcase their skills in cooking 10 classic local dishes, Hangzhou Daily reported.
The 10 dishes, which were carefully picked from among time-honored Hangzhou flavors, included West Lake Fish in Vinegar Gravy, Fried Shelled Shrimps with Longjing Tea, Braised Dongpo Pork, Fish Ball in Light Soup, Fried Eel Slices, Fried Stuffed Bean Curd Paste, Fish Head and Bean Curd Soup, Fried Pig Intestines and Liver, Sister Song's Fish Broth, and Fish Slices with Egg Whites.
"These dishes are traditionally popular and have been passed down for decades or centuries. They were all included in the Hangzhou Famous Dishes Cookbook in 1956," said the event director from the Hangzhou culture, radio, television, culture bureau.
Half of the 10 dishes use fish as the main ingredient.
"On one hand Hangzhou is home to crisscrossing rivers with abundant freshwater fish, and on the other hand it is a test of a chef's skills and patience to deal with fish," said the director of the Hangzhou Association of Restaurants and Hotels.
The event was organized by the Hangzhou culture, radio, television, culture bureau. It focuses on testing chefs' basic skills, such as knife skills, seasoning and cooking.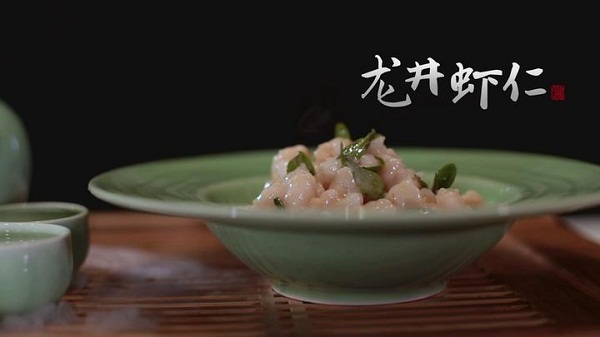 Fried Shelled Shrimps with Longjing Tea. [Photo/zjol.com.cn]
September 30, 2022

September 23, 2022

September 21, 2022
September 29, 2022