Toymakers look to the past to build business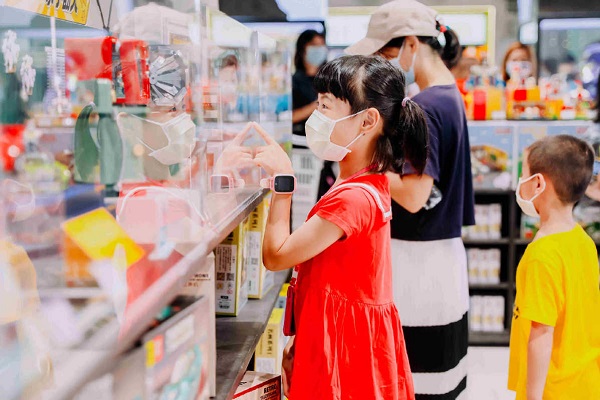 Top Toy attracts 15-to-40-year-old consumers. [Photo/China Daily]
Traditional elements used to manufacture range of playtime bricks
Chinese companies making toy bricks are turning to traditional building methods to compete with international rivals such as Lego.
Domestic enterprises aim to develop such bricks by seeking inspiration from ancient Chinese culture to meet demand in a booming market.
Liu Wenhui, founder of Wanfeng Bricks, which is based in Hangzhou, capital of Zhejiang province, said developing toy bricks based on the mortise-and-tenon construction method perfectly showcases the unique architectural features of ancient Chinese buildings, which have symbolized the nation throughout its 5,000-year history.
First used more than 7,000 years ago, the earliest examples of mortise-and-tenon construction were found in the Hemudu culture in southern China. This method relies on interlocking joints to connect wood, without the use of nails.
Liu said, "I wanted to create a toy brick that could be taken apart and reassembled, and which demonstrates traditional Chinese culture and Oriental aesthetics."
Born in Fenyang, Shanxi province, a city surrounded by ancient architecture such as temples, ancestral halls, pagodas and the city wall ruins, Liu dreamed of doing "something related to traditional Chinese architecture" when he was a boy.
For the past nine years, he has worked on making toy bricks based on mortise-and-tenon construction methods used in the Forbidden City in Beijing, and Fougang Temple, Nanchan Temple and the Yingxian Wooden Tower — all located in Shanxi.
"I am determined to make good-quality and representative building bricks with Oriental beauty to showcase our ancient culture and traditions," Liu said.
One of his signature items is a mini version of the Pavilion of Concentrated Fragrance, also known as the Ningxiang Pavilion, in the Forbidden City, in which more than 300 mortise and tenon joints can be found. Located in the northeastern corner of the Imperial Garden, the pavilion boasts glazed tiles in yellow, green and blue, which cover its roof in a grid pattern.
Liu said, "We are working to develop more toy bricks as cultural and creative products based on ancient buildings, allowing those that use them to immerse themselves in the magnificent beauty of Chinese culture."
Wanfeng Bricks has a wide range of sales channels, including e-commerce platforms such as Alibaba and JD, and offline cooperation with bookstores and museums. Its sales volumes, which reached 3 million yuan ($425,400) in 2019, exceeded 10 million last year.
"We still have a long way to go to compete with Lego, but we are trying to meet consumers' needs with high-quality toy bricks with Chinese cultural characteristics, rather than imitating other products," Liu said.
According to Jincanmou, an e-commerce data analysis platform, JD's cumulative sales of trendy toys from January to May exceeded 400 million yuan, with an annual growth rate of more than 40 percent. Its sales of toy bricks rose by 29 percent year-on-year.
Lin Xihan, who keeps a blog of such toys, said, "I've noticed that more domestic toy brick brands are diversifying their products by innovating for this market, which is expanding rapidly." In the past two years, Lin spent more than 30,000 yuan on some 300 packs of Chinese toy bricks.
Seeing great market potential, companies manufacturing such toys are seizing their opportunity, including TOP TOY, a fashionable brand established in 2020, which is well-known for a range of products, including handmade toys.
Earlier this year, Lego, the Danish toymaker, said it would raise some of its product prices in August and September by 5 to 25 percent due to escalating operating and raw materials costs during the COVID-19 pandemic. TOP TOY also said it would raise the prices of its China Bricks products by 5 to 25 percent from July 29.
September 30, 2022

September 23, 2022

September 21, 2022
October 8, 2022