Hangzhou calls for a 'zero waste' Asian Games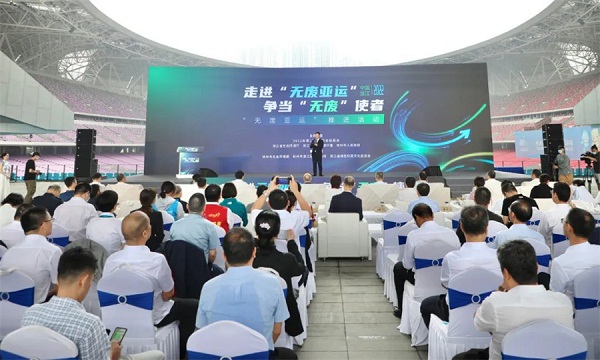 Hangzhou initiates a "zero waste" campaign on Sept 29. [Photo/hangzhou2022.cn]
Hangzhou, host city of the 19th Asian Games, initiated a campaign on Sept 29, calling for the continued promotion of "zero waste" measures.
The measures include recycling and reusing resources and preventing the generation of solid waste that would harm the environment and people's health to create an environmentally-friendly city ahead of the Games.
For example, Hangzhou plans to develop a specific work mechanism for the reduction of solid waste during large events, invite the general public to participate in zero waste development, establish a zero waste digital evaluation system for the Asian Games, and compile a guidebook on zero waste Games, which is the first of its kind in history.
A total of 16 venues, hotels and industrial plants were honored by Hangzhou for their devotion to zero waste development, such as the Hangzhou Olympic Sports Center Stadium, Hangzhou International Expo Center Hotel, Geely Auto Group, and Robam Electric Appliances Group.
Ten volunteers, including Beijing Olympic Games champion Cui Wenjuan and national model worker Kong Shengdong, proposed the public to follow 10 detailed measures for zero waste, such as carrying one's own towel and kettle for daily exercise and using public transportation instead of private cars for commuting daily.
The campaign also launched its mascot and first official animation short film the same day.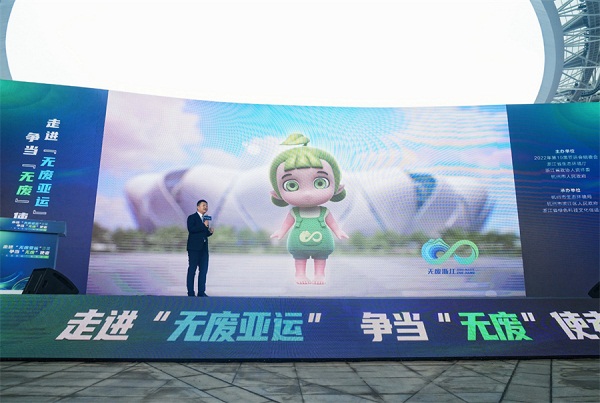 The mascot of the "zero waste" campaign. [Photo/hangzhou2022.cn]
September 30, 2022

September 23, 2022

September 21, 2022
October 8, 2022