Exhibition looks back to 2018-22 'qipao' elegance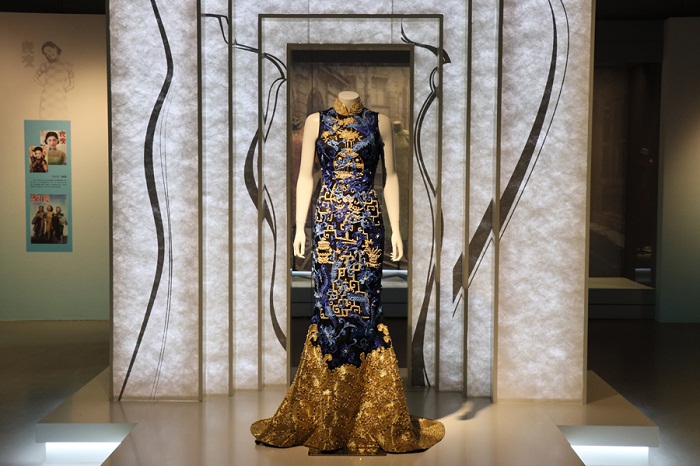 An elegant qipao dress is on display at the Timeless Elegance global qipao invitational design exhibition at the China Silk Museum in Hangzhou, Zhejiang province. [Photo/chinasilkmuseum.com]
Timeless Elegance, a global qipao invitational design exhibition, is now being held at the China Silk Museum in Hangzhou, capital of East China's Zhejiang province, and will run until Dec 11, local media outlets reported.

Displaying works from between 2018 and 2022, the exhibition as participated in by nearly 100 designers from 30 countries and regions, who showcased the uniqueness of the traditional garment by integrating it with the natural and urban landscapes of different localities.
The designers include world-renowned pros and fashion college graduates of all ages from Asia, Europe, the Americas and Africa.
The qipao dress, also called cheongsam, evolved from the traditional garments of the Manchu ethnic group in China's Northeast region. Shortly after the fall of the Qing Empire (1644-1911), the body-hugging dress began to gain popularity among Chinese socialites and wealthy women in East China.
"We aim to build a cultural bridge connecting East and West via qipao," said the curator of exhibition.
Hangzhou has held the Global Qipao Festival every year since 2018. A brand new edition will kick off in the near future.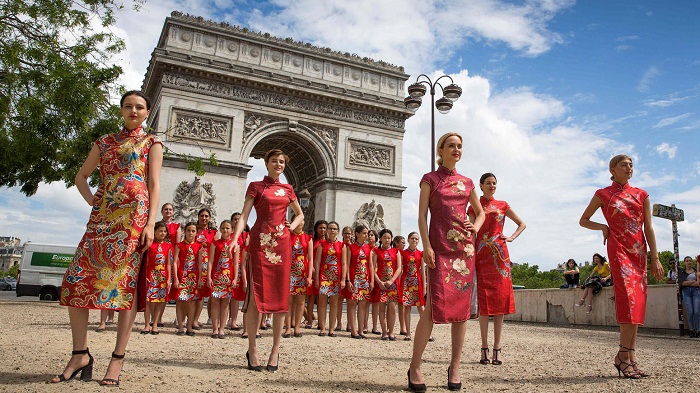 A cultural promotional activity for the Hangzhou Global Qipao Festival is held in Paris, France in 2019. [Photo/cgtn.com]
September 30, 2022

September 23, 2022
October 8, 2022