ArtInno Town a high ground for entrepreneurship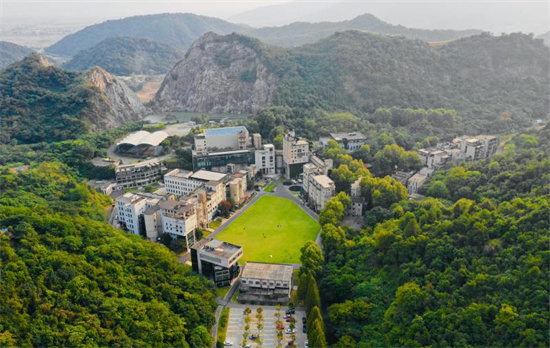 An aerial view of the ArtInno Town in Hangzhou, capital of East China's Zhejiang province. [Photo/Hangzhou Daily]
The ArtInno Town, a desolate factory-turned-industrial park for art innovation, has in recent years become a magnet for young entrepreneurs in Hangzhou, capital of East China's Zhejiang province.
According to Song Haiqi, founder of Tanyan Network Co, which is based in the town, the ArtInnoTown provides companies with easier access to skilled workers and fresh innovation ideas.
Song said that his company moved here from Shanghai in March last year because of the town's appeal in artistic and cultural innovation.
Starting from this year, the town has enhanced its support for college graduates to start businesses in the area. A series of policies aimed at relieving house rents for college graduates and providing them with subsidies have been released so far.
The town has forged partnerships with the China Academy of Art and the Zhejiang Conservatory of Music to enhance exchanges between enterprises and universities.
The town is now home to one national incubator for sci-tech firms and three city-level incubators for college graduates. It has since 2015 introduced 989 college students to start businesses and offered 4.52 million yuan ($62,873).
Address: No 1 Chuangyi Road Zhuantang town, Xihu district
Tel: +86 0571-87099115
October 18, 2022

September 30, 2022
October 8, 2022