Xiaoshan performers combine soccer with folk dancing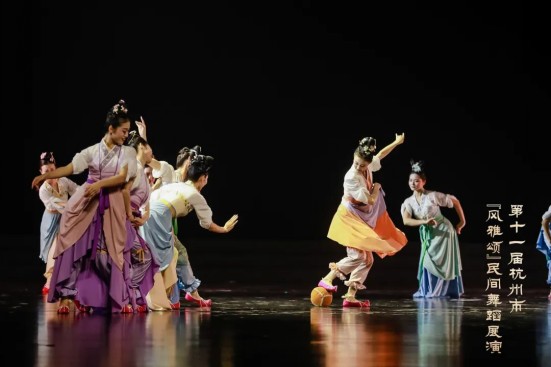 Dancers play cuju, an ancient form of soccer, in Hangzhou. [Photo/Hangzhou Daily]
The dance show Cuju by the Xiaoshan Cultural Center recently won a gold award at a municipal folk dance exhibition in Hangzhou, East China's Zhejiang province.
According to the Xiaoshan Cultural Center, the performance was inspired by the women from the Song Dynasty (960-1271) who played cuju, an ancient form of soccer.
The sport first appeared in the Warring States Period (475-221 BC) and was played in the army as part of military training during the Han Dynasty (202 BC-220 AD).
During the Song Dynasty, women were allowed to compete in front of royals.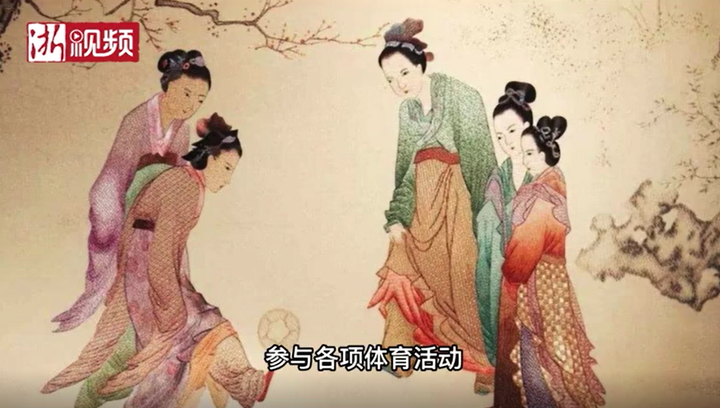 A painting shows women playing cuju in the Song Dynasty. [Photo/Zhejiang Daily]
Local authorities in Xiaoshan district said that the performance was created to celebrate the city's traditions as well as its hosting of several competitions of the upcoming Asian Games.
October 20, 2022

September 30, 2022
October 8, 2022