Hangzhou to open more flights in winter season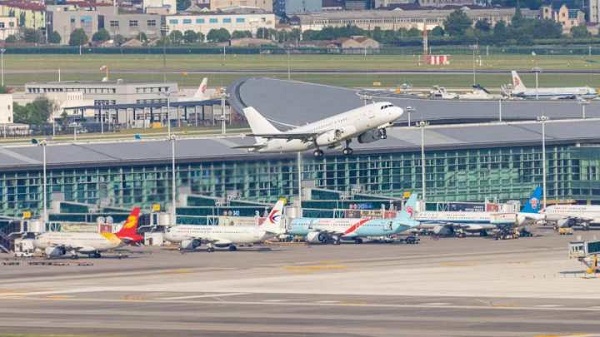 A plane takes off from the Hangzhou International Airport. [Photo/zjol.com.cn]
The seven airports in East China's Zhejiang province will follow a new flight schedule for the winter season starting Oct 30, local media outlets reported.

The airports' total flights are expected to reach 1,790 per day, a year-on-year increase of 2 percent.
There are about 890 flights per day at the Hangzhou International Airport, a year-on-year rise of 2.3 percent, while airports in Ningbo and Wenzhou, as well as those in Zhoushan, Quzhou, Taizhou and Yiwu, have about 330 to 340 and 30 to 75, respectively.
Hangzhou will open new routes to Changzhi in North China's Shanxi province, Ezhou in Central China's Hubei province, and Tumushuke in Northwest China's Xinjiang Uygur autonomous region.
The airport will also open more flights to Chongqing and Chengdu in Southwest China, increasing by 22 percent and 24 percent, respectively.
Ningbo will open new flights to Tangshan, Chenzhou and Nanchong and more flights to Beijing, Chongqing, Chengdu and Guiyang, Wenzhou will open new flights to Tangshan, Dazhou, Ezhou and Chizhou and more flights to Guiyang, Guangzhou and Zhengzhou, and Zhoushan, Quzhou and Yiwu airports will open new routes to Huangshan, Baotou and Zunyi.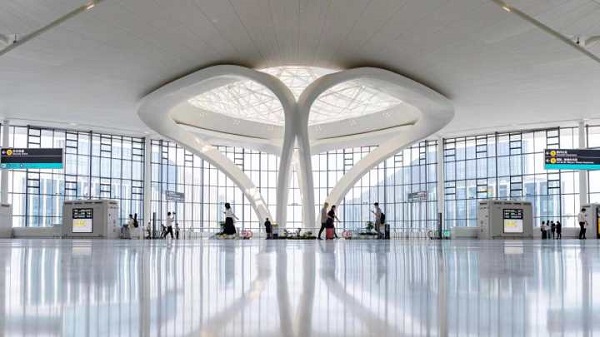 The departure area at the Hangzhou International Airport. [Photo/zjol.com.cn]
October 24, 2022

September 30, 2022
August 18, 2022