Alibaba's technology gala to hit Hangzhou in November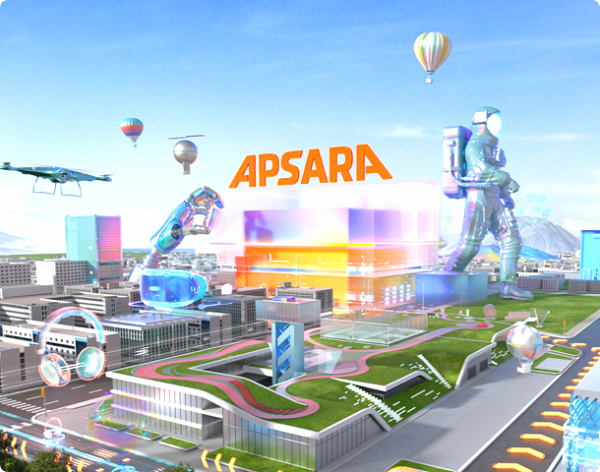 A rendering of the 2022 Apsara. [Photo/aliyun.com]
The annual Apsara Conference, which will be held in Xihu district, Hangzhou from Nov 3 to 5, is gaining widespread attention after a press conference was held about the event on Oct 25.

Entitled "Computing, Drives, Future", this year's event will consist of two main forums, 60 sub-forums and summits, and a variety of panorama exhibitions on over 1,000 cutting-edge sci-tech products.
Over 20 academicians, scholars, industrial leaders and enterprise executives have signed up for the event and are about to share their insights into the digital industry and technologies, which include cloud computing, chips, next-generation networks, artificial intelligence, industrial digitization, and small- and medium-sized enterprise development.
A variety of immersive interactive activities powered by extended reality (XR) technology will be a highlight of the event, including the digital restoration of Daming Palace, the over-30-meter-long monitoring interface of the Hangzhou City Brain, the simulated flight cabin of domestic independently-developed large aircraft, the miniature manufacturing line of luxury car marque Hongqi, and the major water conservancy projects on the Yangtze River.
The event, now in its 14th edition, has witnessed China's internet industry stepping into the digital era and the launch of a number of breakthrough projects, including Damo Academy and the City Brain digital management system.
People interested in the conference can apply for free tickets via its official website until 12 pm on Oct 28.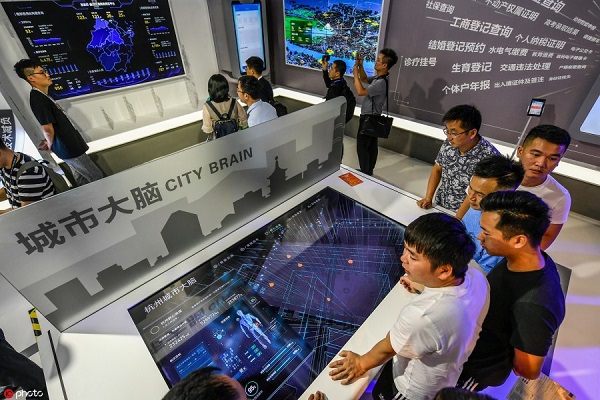 Hangzhou's City Brain, an intelligent system for urban management, went on show at the Apsara Conference 2019 in Hangzhou, capital of Zhejiang province, on Sept 25, 2019. [Photo/IC]

October 24, 2022

September 30, 2022
October 25, 2022