Asian Games comes to 5th China Intl Import Expo
The Hangzhou Asian Games made its debut at the China International Import Expo in 2020, and this is the third time it has made an appearance at an international trade event.
The booth of the Games has been revamped to welcome visitors. Let's take a peek.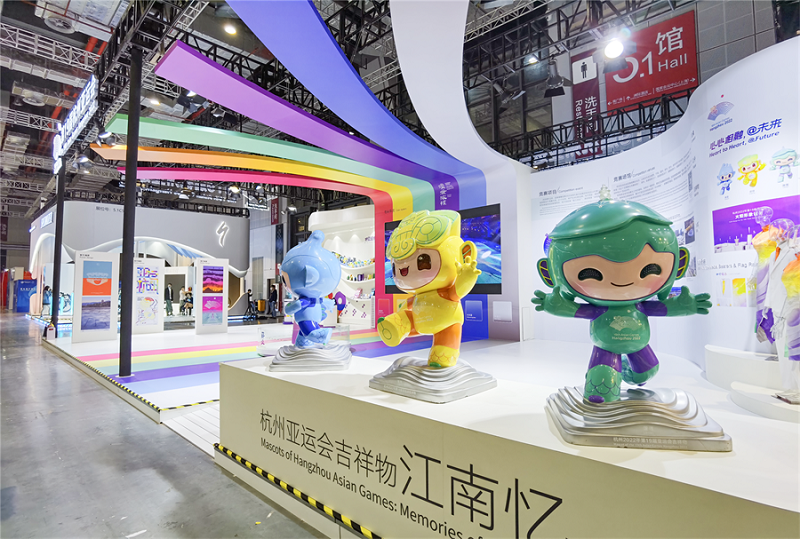 Congcong, Chenchen and Lianlian, the mascots of the games, are ready to welcome visitors. The mascots represent Hangzhou's three World Intangible Cultural heritage items, namely the Archaeological Ruins of Liangzhu Culture, the Grand Canal, and West Lake. [Photo/hangzhou2022.cn]
November 1, 2022

October 27, 2022

October 24, 2022
October 25, 2022