Hangzhou 2022 mini-program takes users on tours around Macao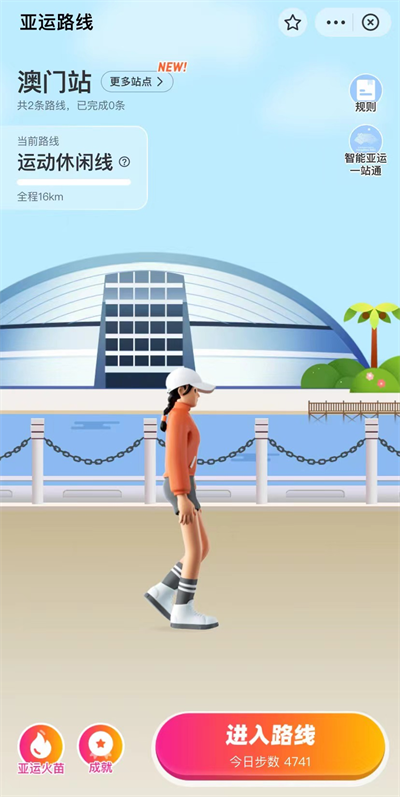 An integrated service mini-program developed by the 19th Asian Games Hangzhou 2022 invites users to go on virtual tours around Macao. [Photo/hangzhou2022.cn]
An integrated service mini-program developed by the 19th Asian Games Hangzhou 2022 recently invited users to go on virtual tours of Macao to mark the 300-day countdown to the much-anticipated international sporting gala.
Macao was the 21st city in the world to log onto the mini-program, which can be accessed through Alipay, a popular Chinese mobile payment app.
Through the program, users can tour Macao's cultural and natural landmarks, such as the Macau East Asian Games Dome, Ruins of St. Paul, and the Pavilion of Mazu, the first of its kind in the world built in 1488, to learn about the city's scenic spots, heritage and history.
The tours were part of the Games' online torchbearer feature-"Running to 2022 and be the Asian Games torchbearer". The event has to date attracted over 40 million participants, making it the online torchbearer game with the widest coverage, most participants, and longest duration in the history of the Asian Games.
The mini-program records users' steps as they go about their daily activities, and for each route they finish by walking the corresponding distance, they receive a certificate. After completing all routes, users will have the opportunity to become an actual Asian Games torchbearer.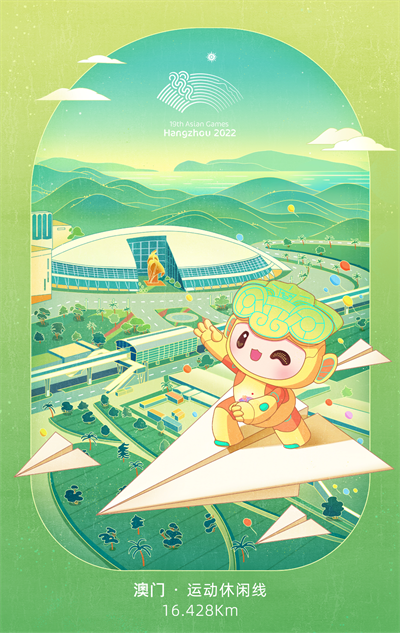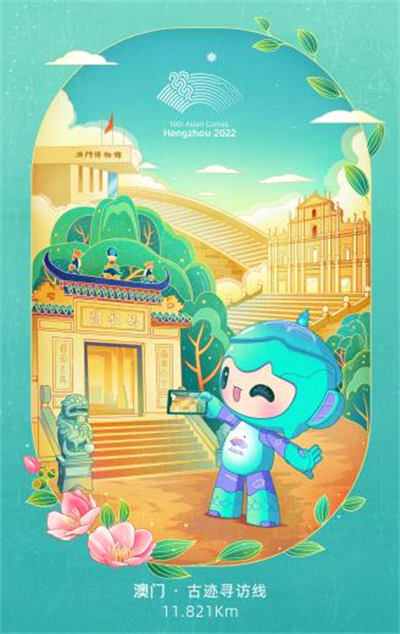 The virtual tours around Macao feature cultural and natural landmarks. [Photo/hangzhou2022.cn]

November 21, 2022

November 14, 2022

November 9, 2022
November 21, 2022