Theater play reveals ancient folk arts and lifestyle along the Grand Canal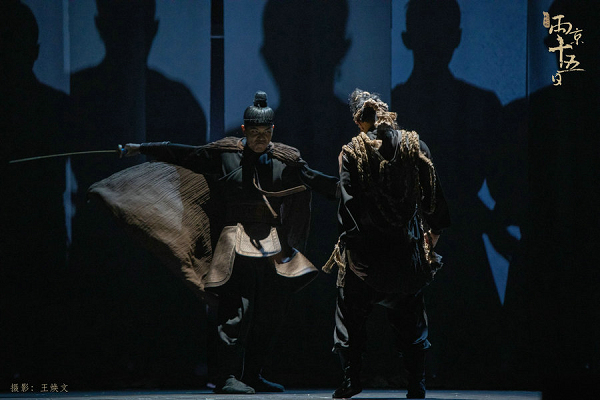 A scene from Two Capitals, Fifteen Days. [Photo by Wang Huanwen/For China Daily]
A Chinese play, Two Capitals, Fifteen Days (2022), was staged at Tianqiao Performing Arts Center in Beijing from Nov 4 to 6.
Based on the popular novel with the same title by Chinese award-winning writer Ma Boyong, the play, which is about three hours long, is directed by Zhao Miao, who is known for his pioneering theatrical productions, especially physical theater works.
Against the backdrop of the Ming Dynasty (1368-1644), the story follows a prince, Zhu Zhanji, who has a crazy journey — in 15 days from Nanjing to Beijing along the Grand Canal — to save himself and the dynasty. That was almost a mission impossible, but he had no choice.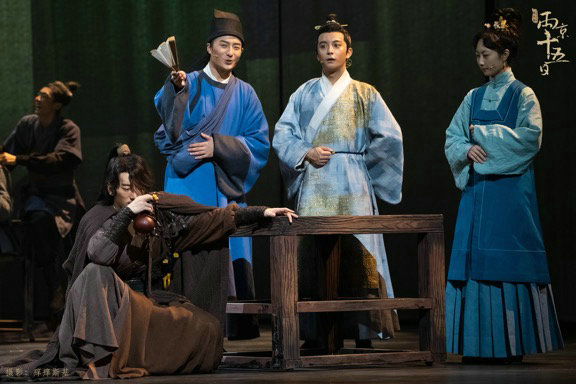 A scene from Two Capitals, Fifteen Days. [Photo by Chen Yangyang/For China Daily]
The play features 226 characters and, besides the plot, which is thrilling and romantic, audiences also enjoy a vivid scroll of the scenes along the Grand Canal in the Ming Dynasty with the stage set and multimedia technology designed by the visual director Ren Dongsheng.
Over 10 different types of folk art are featured in the play, such as pingtan, a kind of storytelling and ballad singing from Suzhou, and shadow play.
After the shows in Beijing, the play will tour other Chinese cities, such as Shanghai, Hangzhou and Nanjing.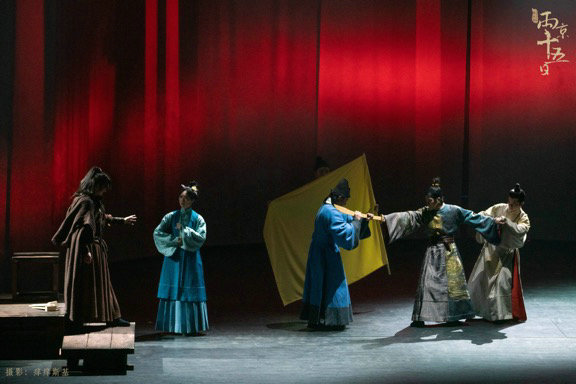 A scene from Two Capitals, Fifteen Days. [Photo by Chen Yangyang/For China Daily]
November 30, 2022

November 24, 2022

November 21, 2022
December 7, 2022