'Jinying and Pure Reason' - art exhibition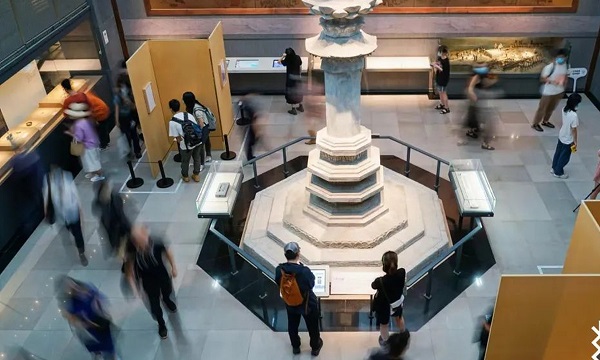 Promotional materials for Jinying and Pure Reason Photo: Courtesy of Zhejiang Art Museum

A special project for the 4th Hangzhou Triennial of Fiber Art Festival, which recently ended in East China's Zhejiang province on Dec 4, the Jinying and Pure Reason exhibition will continue in the virtual hall at the Zhejiang Art Museum until January 2023.
Jinying and Pure Reason is an urban experimental project dedicated to the city of Hangzhou.
The special project seeks to extend the theme of 2022's HTFA - Being Theoria by building a connection between the idea of Pure Reason from German philosopher Immanuel Kant and the orient's Buddhism.
The 4th HTFA exhibited nearly a hundred works by more than 60 artists/groups from over a dozen countries and regions, releasing a rich and delicate emotional energy and showing a broader world of imagination.
"We hope to reach art through fiber, and to move toward the center of infinity through different media," said Liu Tian, chief curator of the 4th HTFA.
Co-founded by the China Academy of Art and Zhejiang Art Museum, previous themes include Weaving & We in 2016 and Boundless Encounters in 2019.
Please check out the Zhejiang Art Museum website to find more about the virtual exhibition.
Where: Zhejiang Art Museum website
When: Until January 8, 2023
Price: Free Entry
December 7, 2022

November 30, 2022

November 24, 2022
December 7, 2022