Visit Hangzhou annual cultural gala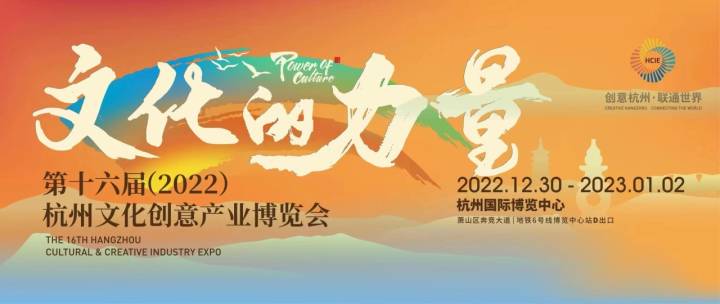 The 16th Hangzhou Cultural & Creative Industry Expo is set to take place in Xiaoshan district from Dec 30 to Jan 2, 2023. [Photo/zjol.com.cn]
The 16th Hangzhou Cultural & Creative Industry Expo, an annual extravaganza for cultural circles, will take place in Xiaoshan district, Hangzhou from Dec 30 to Jan 2, 2023, local media outlets reported.
An online edition of the expo kicked off on Dec 25 and will last until Jan 4, 2023.
The nearly 30,000-square-meter exhibition center in Xiaoshan is divided into two halls and four areas, displaying international cultural creative products crafts and products related to young craftsmen, folk customs, intelligent and digital culture, and traditional culture of the Song Dynasty (960-1279).
More than 1,200 domestic and foreign brands will participate in the expo, of which 350 are from some 40 countries and regions including the United Kingdom, Italy, France and Germany. Roughly 70 percent of the foreign brands are attending the expo for the first time.
Xiaoshan has made full preparations for its own booth this year, highlighting the Asian Games, intangible cultural heritage items, and the culture of Kuahu Bridge, where the "first canoe in China" has lain buried for 8,000 years.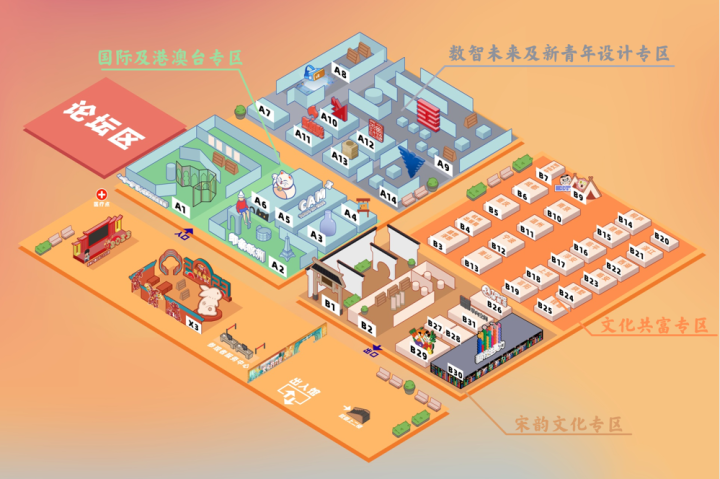 The exhibition center is divided into two halls and four areas. [Photo/zjol.com.cn]

December 26, 2022

December 15, 2022

December 7, 2022
December 22, 2022