Canal program shows route of global progress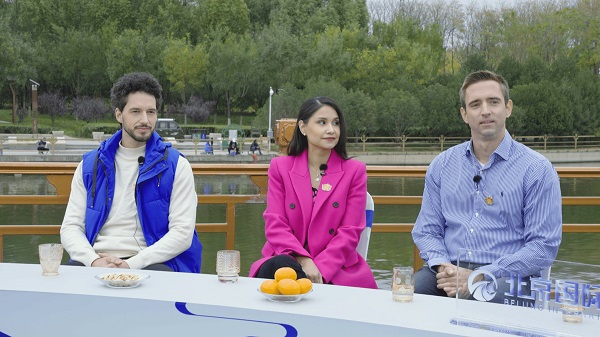 A bilingual program focuses on cities with important canals, such as Venice, Italy and Beijing. It is attended by guests from different countries. [Photo provided to China Daily]
As a closing event of the second Beijing International Canal Arts Fest, a three-episode bilingual video program, Destinations With Online Popularity in the "Circle of Friends" for Worldwide Canals, premiered on domestic and overseas online platforms.
At a port in the capital's Tongzhou district, seven "emissaries of canal culture" from China, Egypt, Germany, Italy, Mexico, the Netherlands and Thailand hopped on a tourist vessel to unveil a memorable journey for viewers.
Among them was Li Yangwei, hostess of Beijing Radio and Television Station. The others were all expats currently living in Beijing.
They took the audience on a picturesque journey to relish the vista of the Beijing-Hangzhou Grand Canal, and shared the culture and history of iconic waterways in their own country.
There were also alternate scenes about the fascinating view of the seven globally recognized canals and artistic performances, filmed by domestic and overseas crews.
With a history stretching back about 2,500 years, the 1,797-kilometer-long canal that linked Beijing and Hangzhou, Zhejiang province, greatly advanced the development along the regions and cultural exchanges between southern and northern China.
December 23, 2022

December 15, 2022

December 7, 2022
December 22, 2022