Learn about Egyptian culture in Hangzhou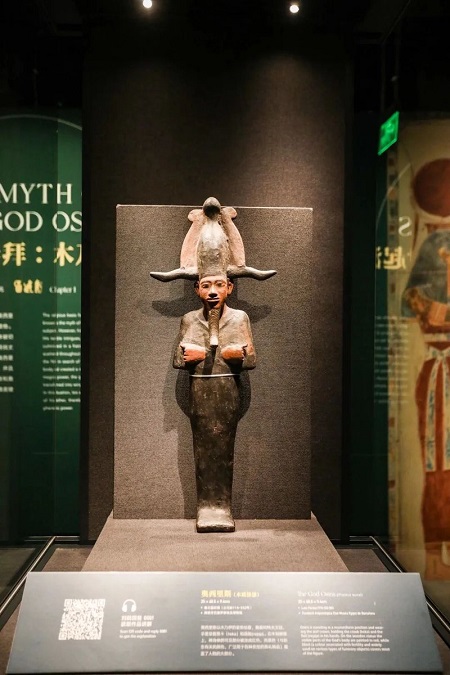 Meet Egypt: An exhibition of rare relics and mummies is on at the Hangzhou Branch of the Meet You Museum until March 26, 2023. [Photo/WeChat account: meetyoumuseumHZ]
The Hangzhou Branch of the Meet You Museum kicked off two cultural exhibitions on the first day of its trial operation on Dec 26, with one featuring rare relics and mummies of Egypt and the other highlighting oil paintings since the 19th century.
Until until March 26, 2023, a total of 114 sets of well-preserved rare cultural relics from the Egyptian Museum of Barcelona in Spain will be displayed at the Hangzhou branch of the Meet You Museum.
The cultural relics aim to teach Chinese people about the great civilization of Egypt from 4,000 BC to the post-Egyptian era under Roman rule in the 4th century AD.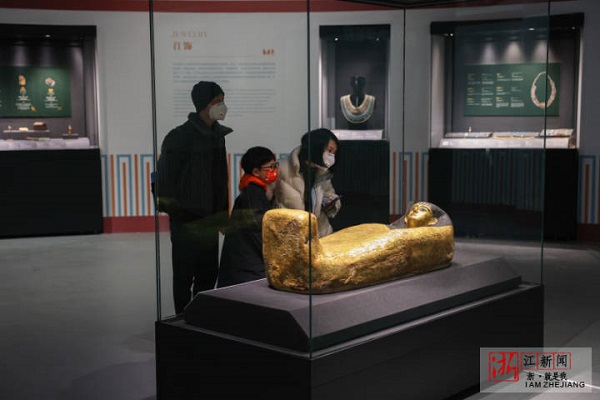 Visitors from Hangzhou take a close look at a mummy preserved from around 4,500 years ago. [Photo/zjol.com.cn]

January 19, 2023

January 16, 2023

January 4, 2023
January 20, 2023