Bees brew lucrative business in Linping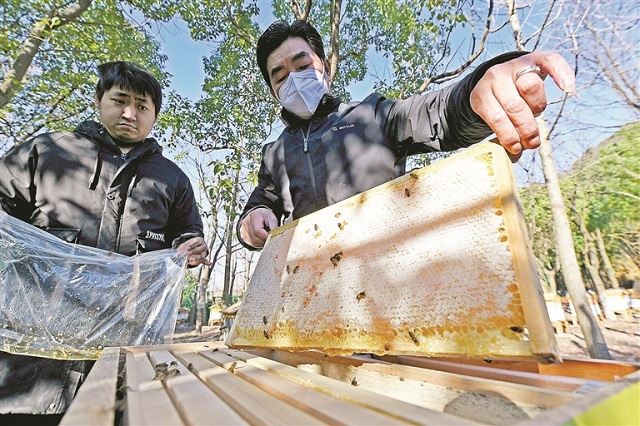 Farmers pick honey from a hive. [Photo/hangzhou.com.cn]
In 2020, Hangzhou's Linping district was awarded the honorary title of "Hometown of Loquat Honey in China" by virtue of its loquat honey apiary industry.
As the season of loquat blooming has arrived once again, the industrious bees in Linping are flying back and forth between their hives and flowers as they gather nectar.
Such scenes can also be seen at the Guimi family farm in Tangqi town, Linping, where apart from bees, beekeepers can also be seen taking the frames out of hives and putting them in a rocker bucket, which is then "tossed" by centrifugal force to produce honey.
Ji Liangguang, director of the Guimi family farm, said that loquat flowers blossom for three seasons per year, with the earliest period usually starting in mid-November and ending the following March.
Loquat honey is amber in color, with a rich fragrance, and ranks first among honeys in terms of its effectiveness in treating phlegm and cough and clearing away lung heat.
Linping currently has 162 bee farmers, two cooperatives, and more than 16,000 bee colonies. It can brew approximately 200 tons of high-quality mature loquat honey per year.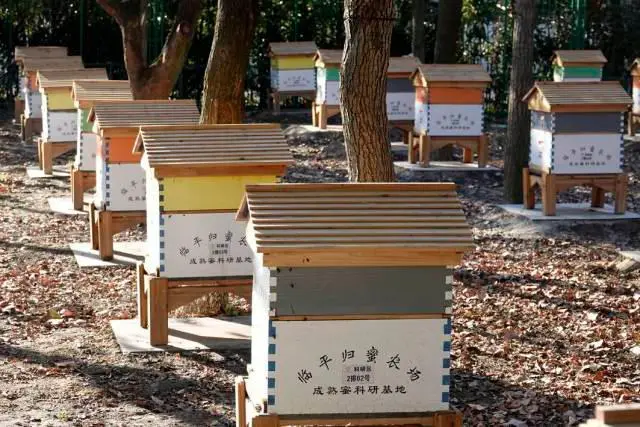 Hives lined up at the Guimi family farm in Tangqi town, Linping district, Hangzhou. [Photo/hangzhou.com.cn]

January 3, 2023

December 26, 2022

December 15, 2022
January 5, 2023