Alipay rolls out virtual fortune cards for Hangzhou Asian Games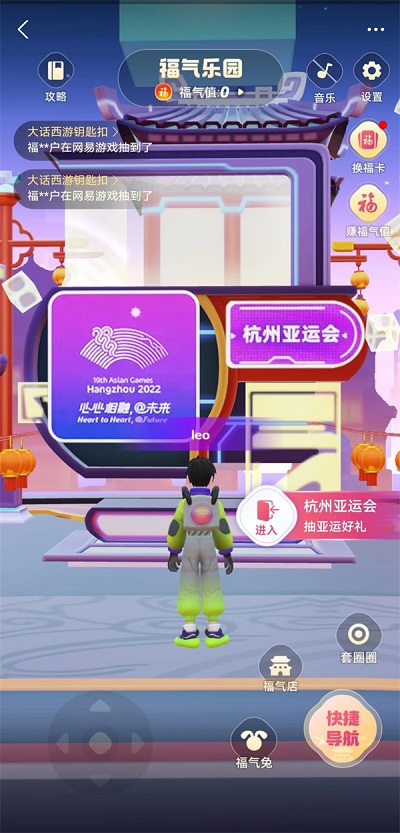 The venue of the Hangzhou Asian Games set by Alipay at this year's "Five Fortune Card Collection" campaign. [Photo/hangzhou2022.cn]
The Hangzhou Asian Games organizing committee has once again joined tech giant Alibaba's mobile payment arm Alipay in its annual "Five Fortune Card Collection" campaign to commemorate Chinese New Year.
Known as Wufu, the campaign leverages augmented reality to enable users to search for and "collect" the auspicious Chinese character "Fu," which represents good fortune and blessings for the upcoming year.
Users may be able to receive a virtual fortune card when they use the app to scan anything akin to the Chinese character Fu (福), which is often incorporated into traditional Chinese New Year decorations. Those who manage to collect a full set of five "Fu" cards are eligible to win cash rewards via virtual red packets, known as "hongbaos," that can be opened on Chinese New Year Eve.
Moreover, users can search "Asian Games" on the app and get access to the integrated service platform of the Hangzhou Asian Games. By partaking in a variety of Spring Festival celebrations, users will have the chance to win a limited digital version of the Asian Games torch, digital red packet covers featuring the three mascots of the Games, and "Fu" cards.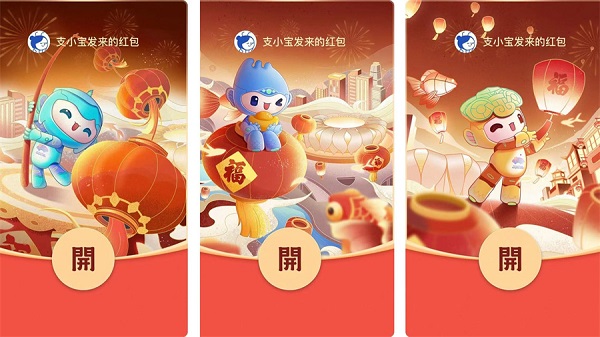 Digital red packet covers highlight the three mascots of Hangzhou Asian Games. [Photo/hangzhou2022.cn]

January 16, 2023

January 4, 2023

January 3, 2023
January 5, 2023