China's first outdoor badminton court opens in Hangzhou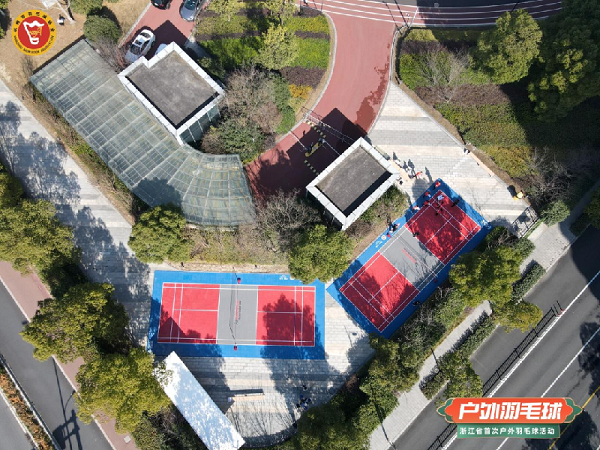 A bird's-eye view of the two permanent outdoor badminton courts. [Photo/hangzhou2022.cn]
China's first permanent outdoor badminton court was recently completed at the Binjiang Gymnasium, which is due to host badminton events at this year's delayed 2022 Asian Games in Hangzhou.
The location will showcase the outdoor game, pioneered in 2019 by the Badminton World Federation.
The outdoor sport is suitable for everyone, regardless of age or sex, and has become increasingly popular among badminton enthusiasts.
The permanent outdoor badminton court is the first of its kind in China. [Photo/hangzhou2022.cn]

The venue will host badminton matches for Hangzhou 2022, due to take place from Sept 23 until Oct 8. At that time, sports enthusiasts from all over Asia will come to watch, and the outdoor venue will serve as a great place for exercise.
To increase public understanding and appreciation for outdoor badminton, the outdoor court at the Binjiang Gymnasium is open free of charge, with reservations available online via the "Zhe Li Ban" mobile app.
In 2023, the Chinese Badminton Association will continue to cooperate with the BWF and strive for more outdoor venues in Chinese cities in order to help boost the new sport.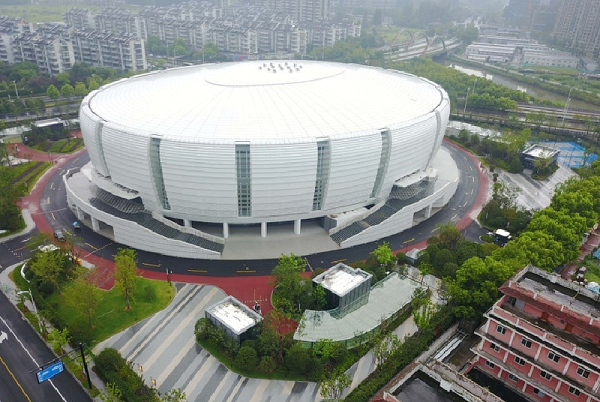 A bird's-eye view of the Binjiang Gymnasium. [Photo/hangzhou2022.cn]

January 16, 2023

January 4, 2023

January 3, 2023
January 5, 2023