Musicians share inspiration for Asian Games songs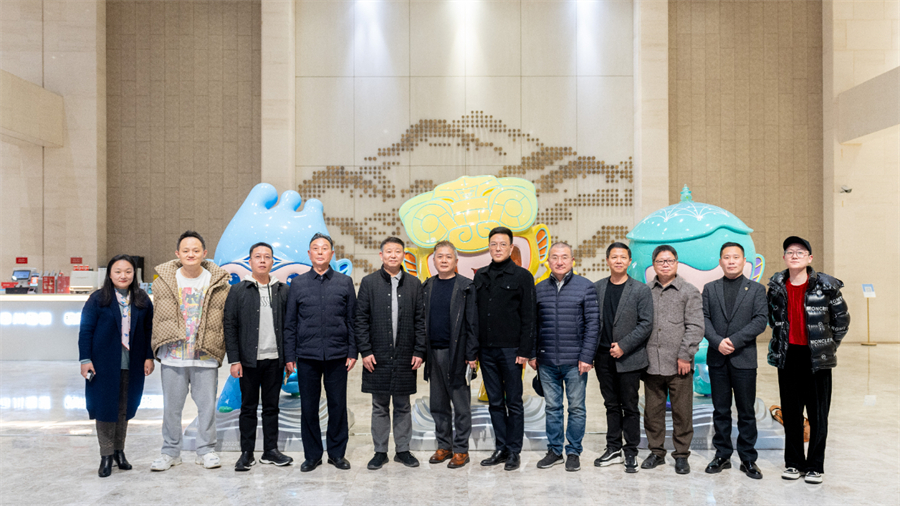 Musicians pose for a group photo on Jan 12. [Photo/hangzhou2022.cn]
A group of musicians gathered in Hangzhou on Jan 12 to reflect on creating Asian Games theme songs and partake in the organizing committee's third-phase musical work solicitation campaign.
The musicians voiced their expectation that the musical works for the Games should be artistic and creative, regardless of their genre, be it pop, folk, rock or rap, and should be heard and shared by a worldwide audience.
Wang Tao, a professor of pop music at Zhejiang Conservatory of Music, believes that the songs of the Asian Games are not just dynamic, but also lyrical.
"The songs can also contain musical elements and styles from other Asian countries and regions, such as folk music from Thailand, Japanese rock, and Korean electronic dance music," Wang said.
The campaign, since its initiation on Oct 8, 2022, has gained the active participation of not only musicians and singers but also music enthusiasts from around the world.
Works can be submitted until March 1.
The organizing committee will also work with China Media Group to combine the music works of the Asian Games and plan to hold an "Asian Games concert" in May this year that integrates artistic and ornamental features, musical beauty and sports dynamics.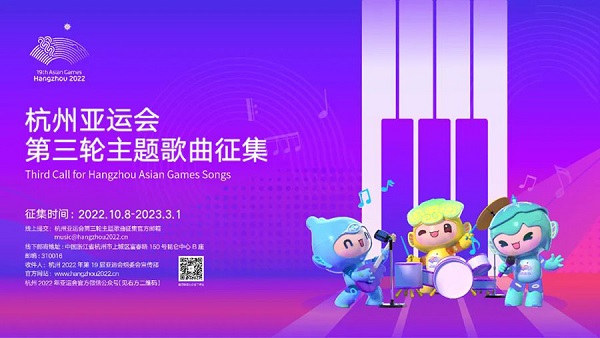 The Hangzhou Asian Games Organizing Committee initiates the third phase of a campaign to solicit musical works. [Photo/hangzhou2022.cn]

January 16, 2023

January 4, 2023

January 3, 2023
January 5, 2023