Xiaoshan converts testing sites to volunteer stations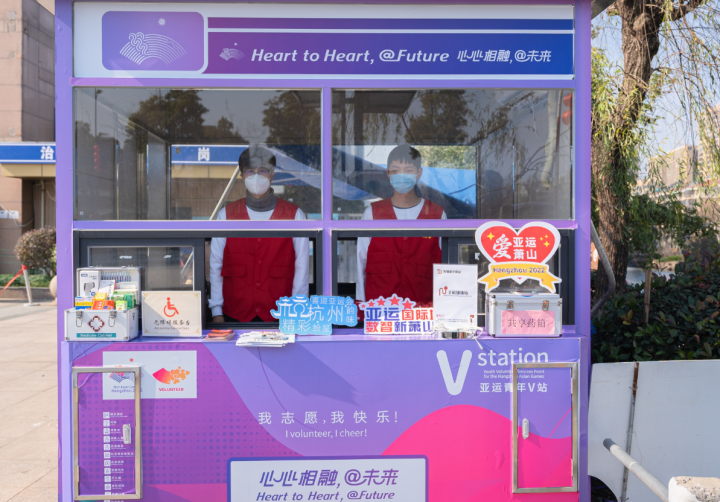 An Asian Games volunteer station in Xiaoshan district, Hangzhou. [Photo/Hangzhou Daily]
Xiaoshan district in Hangzhou, Zhejiang province is transforming over 170 nucleic acid sampling booths into "V Stations", which will provide volunteer services, especially during the Asian Games Hangzhou.
"The testing booths are in good condition and well-located, making them perfect for volunteer stations," said a local authority.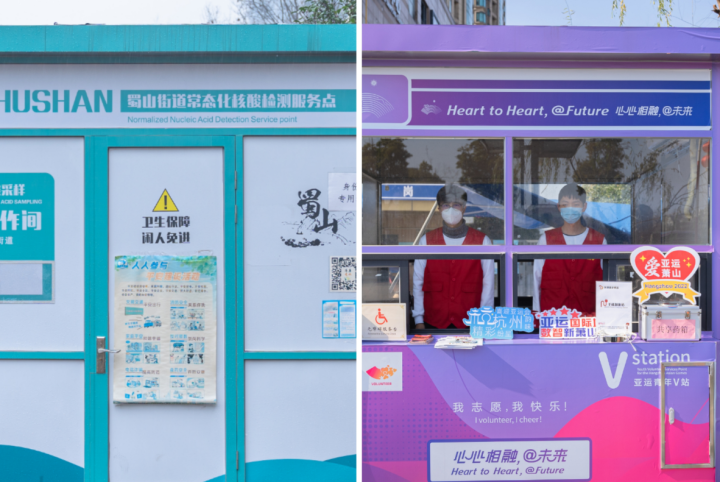 A nucleic acid sampling booth and an Asian Games volunteer station in contrast. [Photo/Hangzhou Daily]
The V Station project is an important part of the city's volunteer service efforts. Unlike those geared toward sporting events, young volunteers at these stations are expected to assist with general tasks and provide help to a wider range of people, including local residents and tourists.
The first V Stations are already serving people in places including the Hangzhou International Airport.
Since March 2022, Xiaoshan district has organized over 80,000 volunteers into 101 teams for the Asian Games, which are scheduled for Sept 23 to Oct 8, 2023 in Hangzhou.