Locals celebrate Chinese New Year in Hangzhou
People in Hangzhou are already celebrating the upcoming Spring Festival, or Chinese New Year, which falls on Jan 22 and marks the beginning of the Year of the Rabbit.
Chinese New Year is an occasion for family reunions, which sees people travel across the country -- some even from abroad -- to celebrate with their families and friends. After three years of battling COVID-19, this year's festival is of particular significance for many.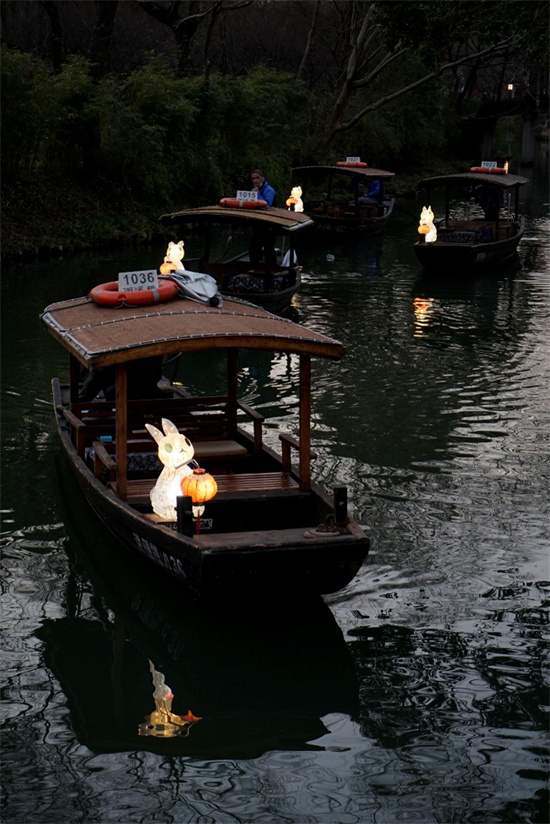 Boats are decorated with rabbits in Xixi National Wetland Park. [Photo/Hangzhou Daily]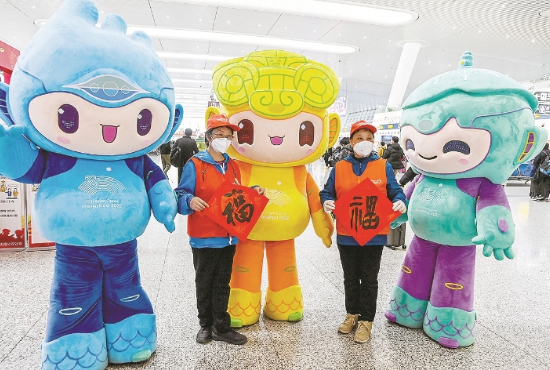 Asian Games mascots pose with people displaying the Chinese character "Fu", meaning "fortune and luck" in English. [Photo/Hangzhou Daily]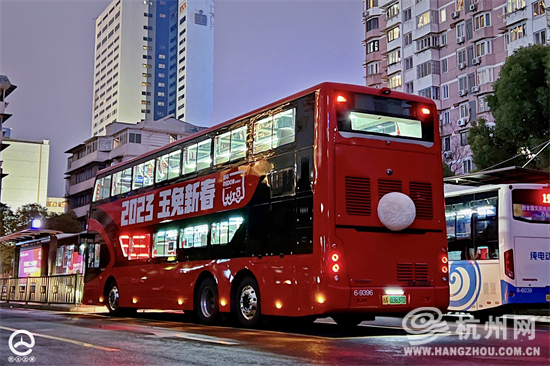 A bus "grows" a rabbit tail to celebrate the Year of the Rabbit in Hangzhou. [Photo/Hangzhou Daily]
January 20, 2023

January 19, 2023

January 16, 2023
January 20, 2023