What do you know about wetlands in Hangzhou?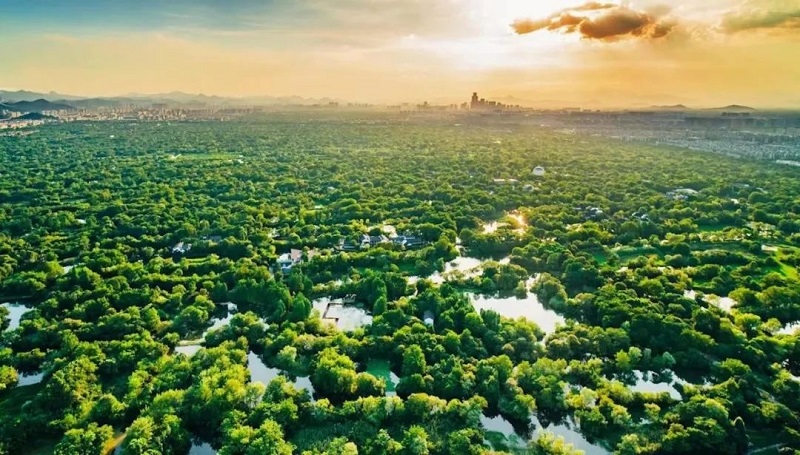 Xixi Wetland Park is the first national wetland park in China and has gained international protection. [Photo/hangzhou.gov.cn]
In addition to Xixi Wetland, China's first national wetland park to gain international recognition, what are some other wetlands in Hangzhou and how much do you know about them?
As Feb 2 marks the 27th World Wetlands Day and the Chinese celebrations were held at Xixi Wetland, let's explore and get a deeper understanding of Hangzhou's wetlands.
Wetlands in Hangzhou, with a total area of 134,300 hectares, account for 8 percent of the city's total area. They are mainly offshore and coastal wetlands, riverine wetlands, constructed wetlands, lake wetlands, and marsh wetlands.
Offshore and coastal wetlands, consisting of two main categories - costal freshwater lakes and estuary waters - are represented by Xixi Wetland and the Qiantang Greater Bay Wetland.
Riverine wetlands, which are identified as permanent rivers and flood plain wetlands, include the Puyang River Wetland in Xiaoshan district and the Tiaoxi River Wetland.
Lake wetlands, also known as permanent freshwater lakes, are characterized by Nanhu Lake and Sanbaitan Lake in Yuhang district.
Marsh wetlands, which are relatively small and scattered on top of small-to-medium-sized mountains, include the mountain-top farmland marsh near the picturesque Qiandao Lake in Chun'an county.
Constructed wetlands account for about 70 percent of the total wetlands in Hangzhou and include ponds, canals, and freshwater aquafarms, represented by the Hangzhou section of the Grand Canal and Qiandao Lake.
Xixi Wetland Park is the most famous wetland in Hangzhou and holds great significance for the city's as well as the country's environmental protection efforts. Hangzhou's wetland protection rate has risen from 51 percent to 63.6 percent over the past 20 years.
February 2, 2023

January 31, 2023
January 20, 2023