Corporate HQs in Hangzhou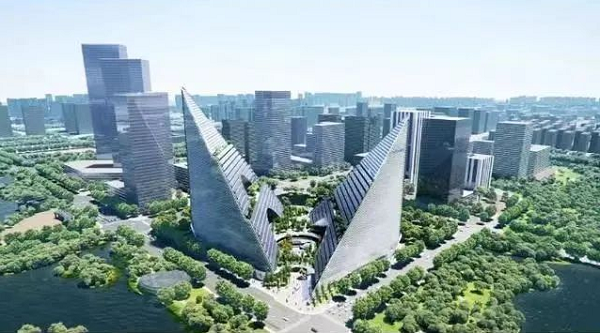 The global AI R&D center of China's smartphone brand Vivo. [Photo/hangzhou.com.cn]
Hangzhou has ambitions plans for its headquarters economy, so let's check out what the Zhejiang provincial capital has achieved in the sector in recent years.

Corporate headquarters can be divided into global headquarters, intercontinental headquarters (such as Asia-Pacific headquarters and Europe headquarters), national headquarters (such as China headquarters), and domestic regional headquarters (such as South China headquarters).
In terms of function, corporate headquarters can be divided into production headquarters, R&D headquarters, and sales headquarters. For example, FAW Audi moved its sales arm from Northwest China's Changchun to Hangzhou and made the city its sales headquarters.
Tech giant Alibaba, which was founded in Hangzhou, has been constructing its global headquarters in the city's Future Sci-Tech City in Yuhang district for 10 years. It will be fully completed and put into use by the end of this year.
Future Sci-Tech City is also home to the global R&D center of smartphone brand OPPO, global AI R&D center of smartphone brand Vivo, industrial internet East China operation headquarters of manufacturer Foxconn, R&D center of tech giant ByteDance, and headquarters of child care brand Babycare.
Hangzhou is also home to the headquarters of the "beverage duo" – Wahaha and Nongfu Spring, the "three musketeers" of the security industry – HikVision, Dahua, and Uniview, the "four giants" of Xiaoshan district's manufacturing industry – Hengyi Petrochemicals, Risesun Group, Transfar, and Wanxiang Group, and renowned real estate corporations Greentown and Binjiang Group.
Among the world's top 500 corporations, eight are in Hangzhou, the fourth most in China. Moreover, as of Jan 5 this year, Hangzhou was home to 288 listed companies, which are all headquartered in the city.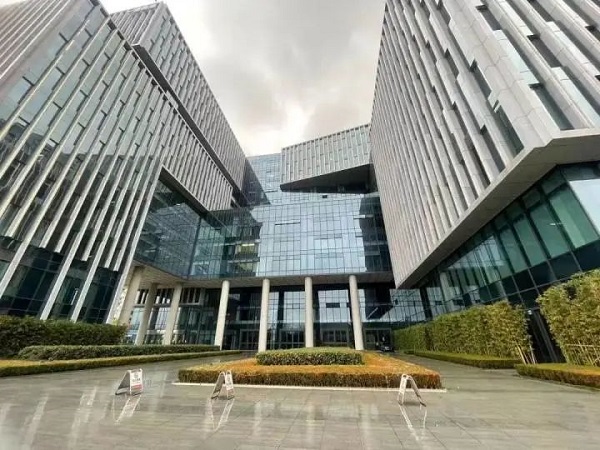 The sales headquarters of FAW Audi in Hangzhou. [Photo/hangzhou.com.cn]

February 2, 2023

January 31, 2023