Hangzhou gears up to become intl traffic hub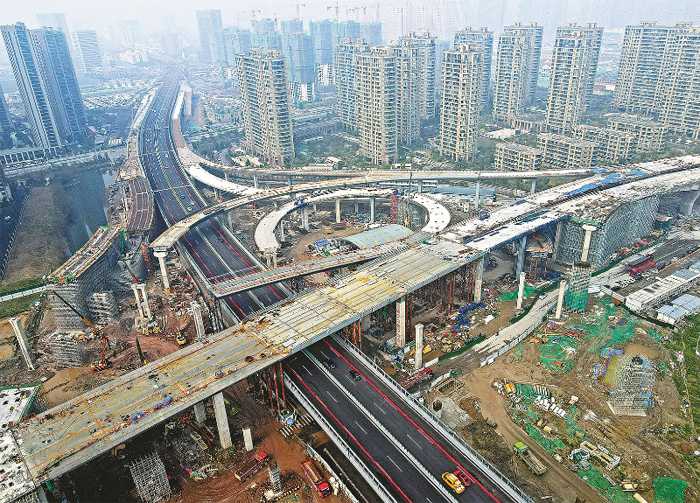 A bird's-eye view of the expressway in Hangzhou. [Photo/hangzhou.com.cn]
Hangzhou recently set a goal to become an international traffic hub by 2027, local media outlets reported.
It is expected that by 2027, Hangzhou will be within a one-hour travel radius from cities within its metropolitan area, two-hour radius from cities in the Yangtze River Delta region, and three-hour radius from other major domestic cities.
To achieve this goal, Hangzhou will lift the passenger and cargo throughput of Xiaoshan International Airport to 500 million people and 1.5 million metric tons per year, respectively, and will continue to work on its urban rail transit network, aiming to extend the total length to 147.9 kilometers.
Hangzhou will enhance the handling capacity of its expressways by improving the 165-km section of Hangzhou-Chun'an-Kaihua Expressway, the 104.5-km section of Hefei-Wenzhou Expressway, and the 214.1-km section of Hangzhou metropolitan area ring road. It will also strengthen the urban-rural road network by constructing or upgrading 1,182 km of roads in rural areas.
In the past five years, Hangzhou has invested nearly 490 billion yuan ($72.18 billion) in public transportation.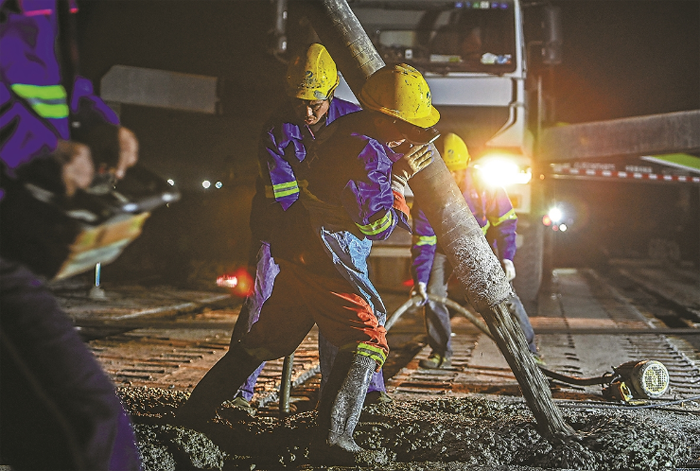 Workers put in extra hours to build urban supporting infrastructure for the 19th Asian Games. [Photo/hangzhou.com.cn]
February 2, 2023

January 31, 2023