A sip of Hangzhou via bamboo-tube milk tea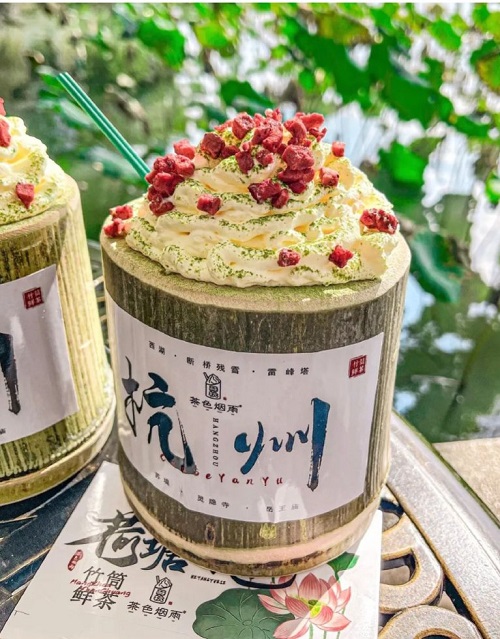 A cup of bamboo-tube milk tea. [Photo provided to ehangzhou.gov.cn]
Bamboo-tube milk tea, sold for 30 yuan ($4.36) by West Lake in Hangzhou, has recently gone viral on Chinese social media platforms due to its photo-friendly look, local media outlets reported.
The milk tea has two different flavors, with one based on West Lake Longjing Tea, one of the most renowned tea varieties in Hangzhou, and the other based on Biluochun, another famed green tea variety popular in East China.
The milk tea occupies about four-fifth of the bamboo tube, while the other space is filled and capped by cream, along with seasonings like matcha powder and dried cranberries.
It usually takes roughly an hour to order and get the tea.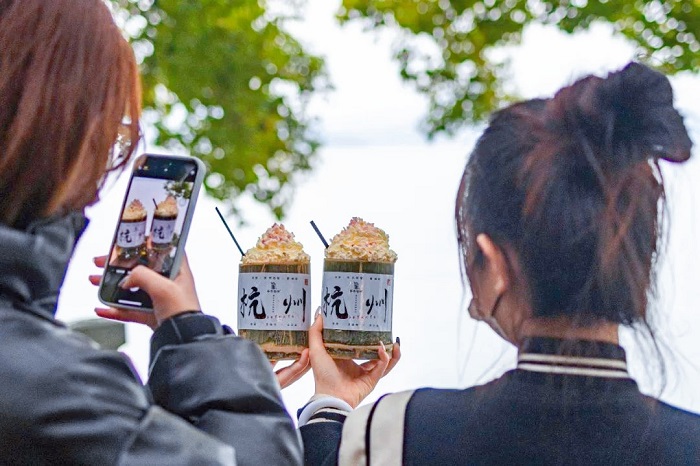 People take photos after getting their bamboo-tube milk tea. [Photo provided to ehangzhou.gov.cn]
February 15, 2023

February 8, 2023

February 2, 2023
February 19, 2023