China releases guideline for basic intelligent-vehicle maps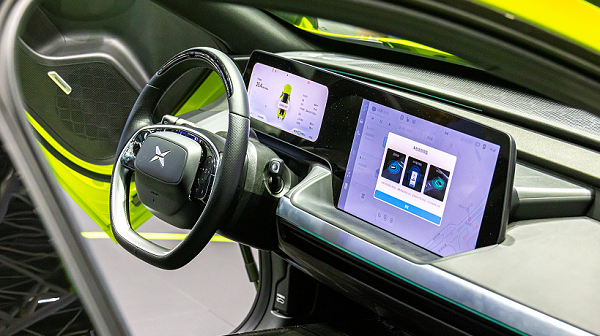 The interior of an electric-powered vehicle showcased at the Guangzhou Auto Show in south China's Guangdong Province, January 6, 2023. /CFP
China's Ministry of Natural Resources recently released a guideline for the construction of a standard for basic intelligent-vehicle maps.
The document, released on March 3, will help improve top-level design for mapping standards and ensure compliant use of geographic information for self-driving cars in China, the ministry said.
The guideline proposes that more than 10 standards for intelligent-vehicle basic maps should be developed in advance, covering technical requirements and specifications such as basic general application and data acquisition to meet the urgent needs of deep application of intelligent-vehicle basic maps.
The first batch of Chinese cities have applied for high-precision intelligent connected vehicle maps, including Beijing, Shanghai, Guangzhou, Shenzhen, Hangzhou and Chongqing. These pilot trials will assist the formation of technical methods and demonstrating models for the safe application of maps that can later be applied nationwide.
By the end of 2022, Guangzhou, Shenzhen and Shanghai introduced corresponding pilot policies and a review process for such maps.
Several carmakers, such as Xpeng Motors, have been testing their advanced driving technology with high-definition maps for urban driving since last year.
March 10, 2023

March 6, 2023
March 6, 2023