Olympic Council of Asia 'proud' of Asian Games preparations in Hangzhou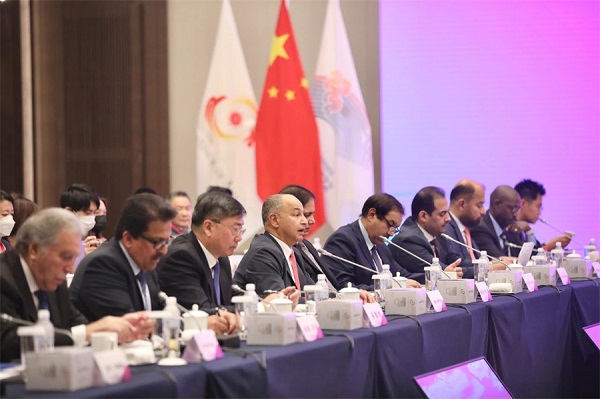 The fifth Coordination Committee meeting of the Olympic Council of Asia is held in Hangzhou on March 16. [Photo/hangzhou2022.cn]
The fifth Coordination Committee meeting of the Olympic Council of Asia was held in Hangzhou, host of the upcoming 19th Asian Games, on March 16, local media outlets reported.
Husain Al Musallam, director-general of OCA, thanked the Hangzhou Asian Games Organizing Committee for all their hard work during the challenging years of the pandemic to keep the 19th Asian Games "on the right track".
Summing up the coordination between the OCA, HAGOC and the Chinese Olympic Committee over the past six years, Al Musallam said: "I feel that we are one family and one team. Rest assured of our full commitment and dedication to working hand in hand to make the 19th Asian Games the best Asian Games, the 'smart' Games, for the Olympic movement in Asia."
On behalf of the Chinese Olympic Committee, Vice-President Yang Shu'an, said that everything was going smoothly and Hangzhou was ready to welcome athletes and officials from Asian National Olympic Committees to enjoy the Asian Games as planned.
"We have full confidence that we will press ahead in a smooth and coordinated manner," he said. "The Chinese Olympic Committee will stand side by side with our Hangzhou friends to offer any support we can."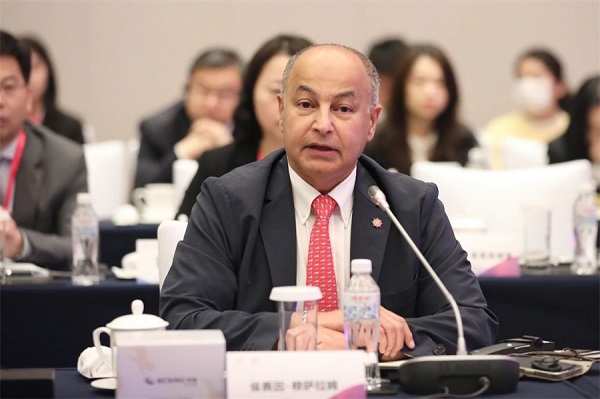 Husain Al Musallam, director-general of OCA, addresses the meeting. [Photo/hangzhou2022.cn]
March 15, 2023

March 10, 2023
March 6, 2023