Breathtaking cherry blossoms bring beauty to spring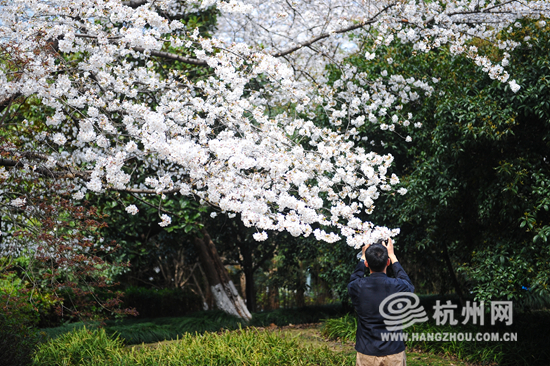 A solo traveler takes in the serene atmosphere of Hangzhou's cherry blossom garden, capturing the moment with a camera. [Photo/hangzhou.com.cn]
The pleasant weather of early spring has ushered in the peak blooming season for cherry blossoms in Hangzhou.

From a distance, the trees look to be in full bloom, with colorful and radiant petals creating a unique spring scene.
Hangzhou has many places to enjoy cherry blossoms, including Taiziwan Park, Hangzhou Cherry Blossom Garden, Hangzhou Botanical Garden, Huagang Park, and Orioles Singing in the Willows, which also provides one of the 10 must-see views of West Lake.
These places are Hangzhou's oldest and most popular flower-watching destinations, and with the good weather as of late, people are highly encouraged to pay a visit.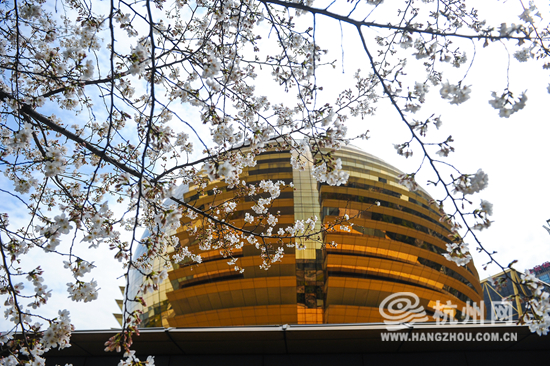 Breathtaking cherry blossoms in the midst of spring. [Photo/hangzhou.com.cn]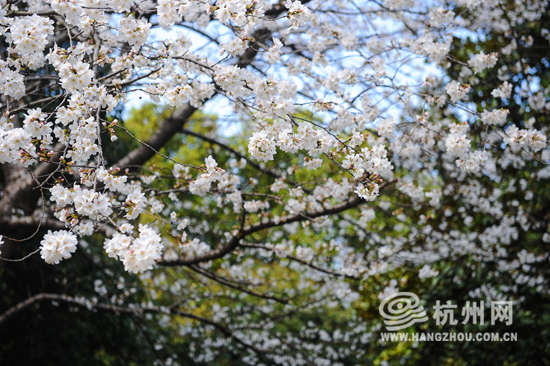 The pink petals of the cherry blossoms create a picturesque backdrop for a romantic stroll in the park. [Photo/hangzhou.com.cn]
March 15, 2023

March 10, 2023
March 6, 2023