Hangzhou Asian Games mascots going 'greener'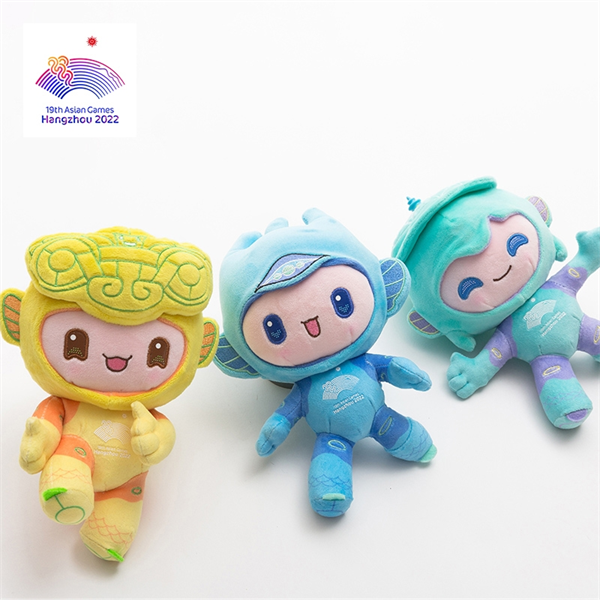 The low-carbon versions of the Hangzhou Asian Games mascot dolls. [Photo/hangzhou.com.cn]
Low-carbon versions of the official mascot dolls of the Hangzhou Asian Games were recently published thanks to the innovative cooperation and exploration of the organizing committee and manufacturers.
The fabric used for the dolls, for example, is produced using a digital printing process that does not generate waste water, gas, or pulp. The method is more energy-efficient and environmentally-friendly than traditional printing methods.
Moreover, the dolls are hand-cut with electric scissors, replacing traditional laser cutting, which does not produce smoke. The packaging has also eliminated unnecessary paper boxes while retaining tags in the shape of the three mascots to help identify them.
Photovoltaic electricity is used by the factories, with a distributed PV power station built on the roof, generating about 300,000 kilowatt-hours of green electricity each year, reducing standard coal use by 88 tons and carbon emissions by about 220 metric tons, equivalent to planting 12,000 trees.
In general, making one qualified low-carbon version of the Asian Games mascot doll will reduce carbon dioxide emissions by 1,500 grams, equivalent to turning off the lights for 6 hours at night or walking instead of driving for 5,000 meters. This is also equivalent to the daily carbon sequestration capacity of 54 trees.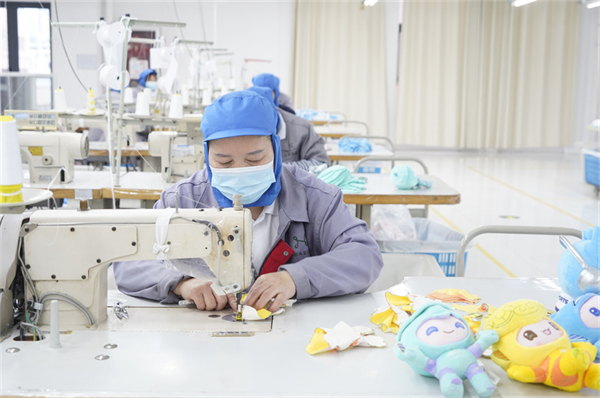 A worker is busy making a mascot doll. [Photo/hangzhou.com.cn]
March 15, 2023

March 10, 2023
March 6, 2023