Hangzhou enterprises eager to enter Indonesian market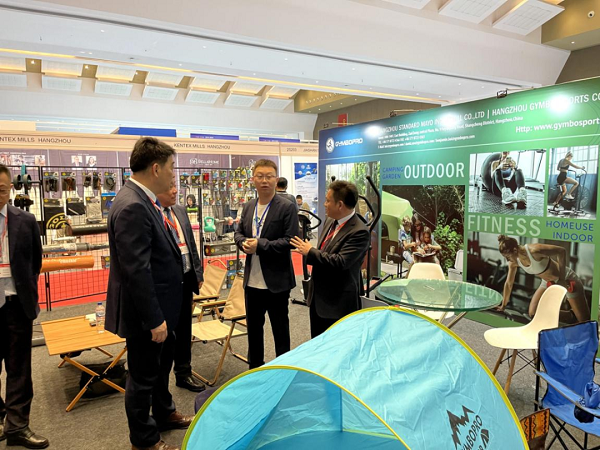 Businesspeople talk at the booth of Gymbo Fitness. [Photo/WeChat account: hzscfb]
A total of 151 Hangzhou exhibitors secured intended orders worth $420 million at the Third China Trade Fair Indonesia 2023 in Jakarta, Indonesia from March 16 to 18, local media outlets reported.
Hangzhou enterprises proved popular at the three-day event.
On the first day, Hangzhou Mateng Landscape Engineering Co made an agreement worth $10 million with local purchasers, while Gymbo Fitness also reached intentions to buy with well-known brands such as Lotte Mart and ACE regarding fitness equipment products. Hangzhou Power Young Technology Co, which focuses on generators, cleaning machines, and water pumps that are suitable for the Indonesian market, saw customers place orders via its e-commerce platform.
Many companies also discovered new market demands and customers. Hangzhou Into You Brand Management Co presented more than 200 products in four categories, including lip, eye, face, and accessory makeup, which were highly sought after by Indonesian dealers interested in joining the brand.
According to the exhibition organizers, the three-day Indonesian expo attracted a total of 31,364 buyers and generated an intended transaction value of $2.19 billion.
The Hangzhou Municipal Government held a discussion with Indonesian Chinese entrepreneurs at the expo, during which the government encouraged them to return to their hometown to establish headquarters and discussed how to help local companies go abroad and promote common development.
The Cross-Border E-Commerce Overseas Cooperation Park Indonesian Sector was unveiled during the discussion. The park is located in Jakarta and will provide services such as merchant collection, currency exchange, cross-border payment, customs clearance, and logistics warehousing.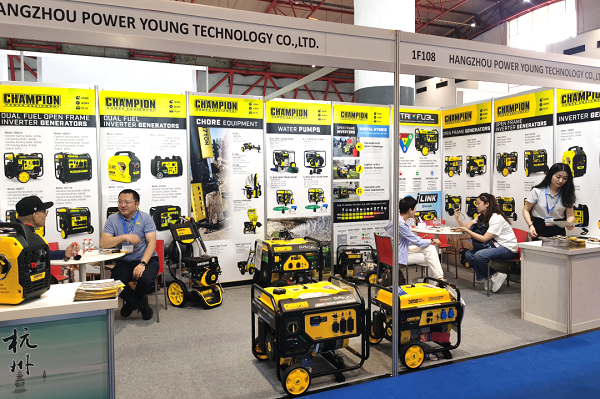 Businesspeople talk at the booth of Hangzhou Power Young Technology Co. [Photo/WeChat account: hzscfb]
March 15, 2023

March 10, 2023
March 6, 2023