Silverware offers a glimpse into European royal life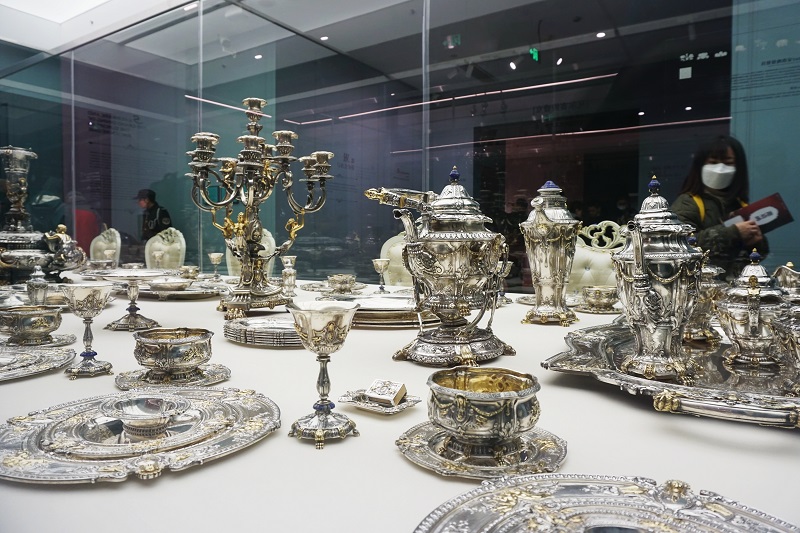 Exquisite silverware is displayed at the exhibition of Feast: The Liangyi Museum Silver Collection from the 18th to 20th Century at Hangzhou Museum on March 18. [Photo/IC]
An exhibition displaying Western silverware from the 18th to 20th Century opened at the Hangzhou Museum in Zhejiang province on March 18, local media outlets reported.
The exhibition, entitled Feast, is divided into five units, namely European Royal and Noble Silverware, Silverware and Emerging Bourgeoisie, Silverware and Social Identity, Art History in Silverware, and Candle Trees and European Candlestick Culture.
With 80 sets of Western silverware from the 18th to 20th century on display, the exhibition focuses on the re-creation of ancient scenes, showcasing the interaction between people and silverware in different contexts.
The exhibition aims to reflect the changes in Western social classes, social life, and artistic trends before and after the Industrial Revolution through silverware.
The exhibits were collected by the Liangyi Museum in Hong Kong.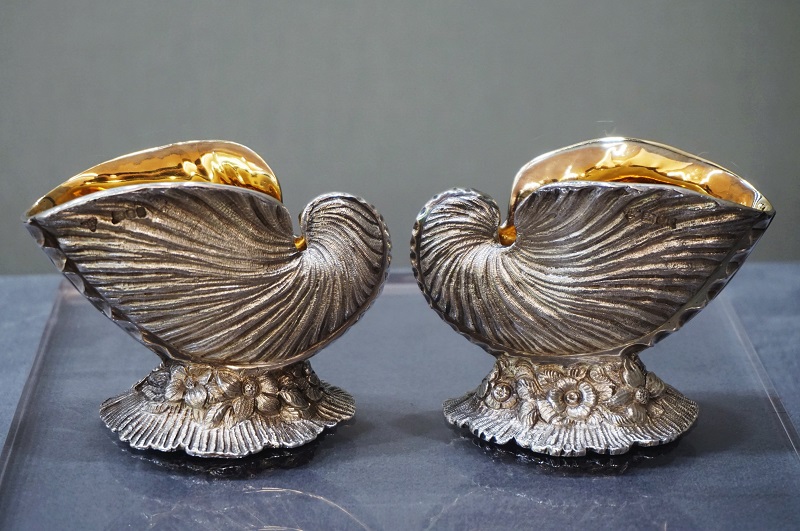 A piece of silverware from the period of Queen Elizabeth II, used to hold salt. [Photo/IC]
March 21, 2023

March 15, 2023

March 10, 2023
March 6, 2023