Hangzhou to welcome first world-class theatrical theme park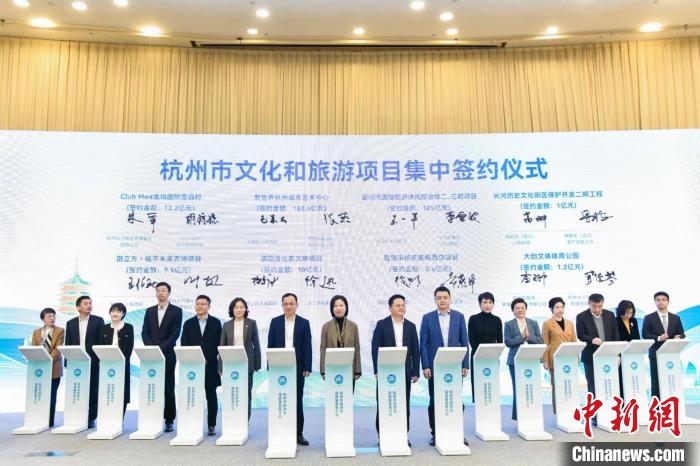 Hangzhou signs contracts on 14 major cultural and tourism projects with a total investment of 41.88 billion yuan on March 22. [Photo/chinanews.com]
Hangzhou, capital of East China's Zhejiang province, signed contracts on 14 major cultural and tourism projects worth a total investment of 41.88 billion yuan ($6.14 billion) at the Hangzhou High-quality Development Conference for Tourism on March 22.
One of the contracts, with a planned total investment of 5 billion yuan, was signed with French theme park Puy du Fou and will include the construction of a new riverside theme park in the city.
This refers to the mysterious "world-class tourism park" that Hangzhou mentioned in its government report in early February.
Puy du Fou is a popular theme park in France and the world's first theatrical theme park. It is centered around a castle built in the 12th century and includes 15 surrounding villages which preserve the street style of the 18th century and the Middle Ages.
Unlike theme parks operated by Disney and Universal Studios, Puy du Fou does not have large rides such as roller coasters. Instead, it mainly focuses on stage plays and live performances, leading to a reputation as the "world's best story-telling" theme park.
In addition to the Puy du Fou theme park, Hangzhou's Xihu district will build the Club Med Longwu International Resort. Visitors will be able to experience Club Med's local "G.O." service. Previously, the closest Club Med to Hangzhou was located in Anji, Huzhou.
An official from the Hangzhou municipal bureau of culture, radio, television, and tourism said that this series of projects focuses on tourism and leisure complexes, theme parks, brand hotels, and comprehensive cultural and tourism projects. After completion, they will provide strong support for the high-quality development of Hangzhou's cultural and tourism industry.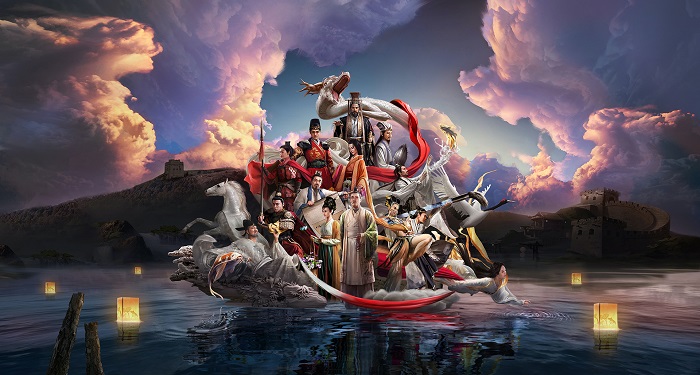 Puy du Fou is a theatrical theme park. [Photo/puydufouasia.com]
March 21, 2023

March 15, 2023

March 10, 2023
March 6, 2023