2023 Youth Film Week (Zhejiang) raises curtain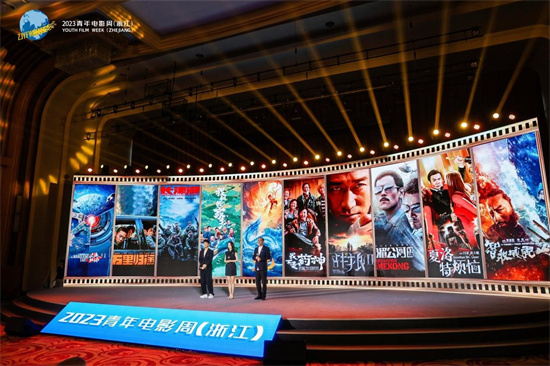 The opening ceremony of the 2023 Youth Film Week (Zhejiang). [Photo/hangzhou.com.cn]
The 2023 Youth Film Week (Zhejiang) kicked off in Hangzhou, capital of East China's Zhejiang province, on May 16.
Entitled "Let Youth Achieve Their Film Dreams", the event aimed to boost the high-quality development of Zhejiang's film industry and contribute to the province's efforts to increase the influence of China's film industry.
At the opening ceremony, actor Jia Bing and actresses Tao Huimin and Wu Jinyan shared their stories and impressions of Zhejiang-produced films.
The ceremony also announced the results of the selection of the "Top 10 Zhejiang Films Most Popular with Audiences," namely A Little Red Flower, Monkey King: Hero Is Back, Upcoming Summer, Too Cool to Kill, Moon Man, Song of Youth, Days and Nights in Wuhan, The Red Boat, Love Will Tear Us Apart and Long Day's Journey into Night.
The week-long event included a series of activities, such as Chinese and foreign film showings, a welcome ceremony for the Asian Games by young filmmakers, film-themed concerts, an opening ceremony and release activities, the release of new Zhejiang-produced films, "Zhijiang New Director Project" venture capital, a film and television ceremony, and the 2022 Zhejiang University Student Film Week awards gala.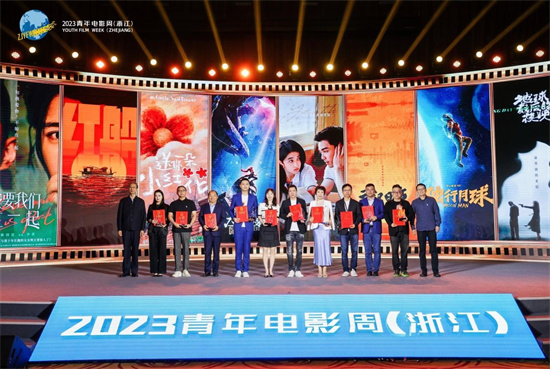 The opening ceremony of the 2023 Youth Film Week (Zhejiang). [Photo/hangzhou.com.cn]