Faces of the Games | Park Seung-joo: Building a 'bridge of friendship' between China, S. Korea through the Asian Games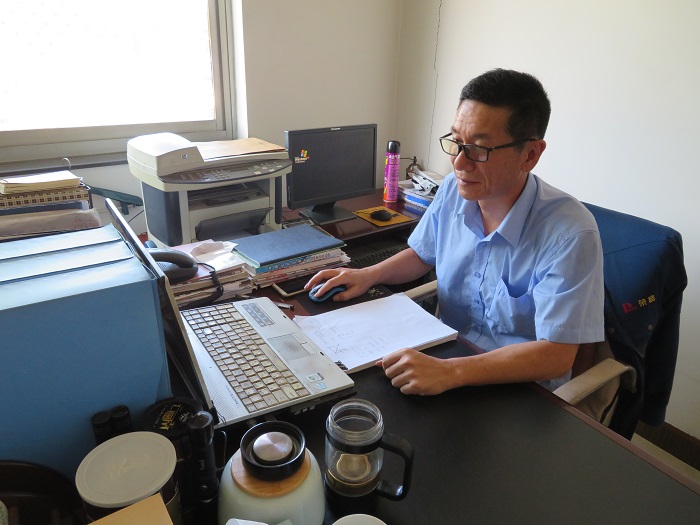 Park Seung-joo hard at work. [Photo provided to ehangzhou.gov.cn]
Park Seung-joo, one of the first "iXiaoshan Overseas Communicators" in Xiaoshan district, is also a chief researcher in the polyester division of a local petrochemical company. He has been in Xiaoshan for 16 years.
"The Hangzhou Asian Games is a bridge that connects not only China and its people but also China and the world. As an 'overseas communicator,' I will promote and introduce the Games to more Koreans, allowing more people to understand the culture of Xiaoshan and building a 'bridge of friendship' between China and South Korea."
In 2008, Park moved to work in Xiaoshan as an expert in chemical fibers. At that time, he lived near the People's Square and commuted daily between the urban area and his company in Yinong town.
"Yinong Town, where the company was located, used to have a lot of farmland, but it has changed drastically, with enterprises, buildings and shops transforming it from a typical rural area into a highly urbanized area."
The rapid development of Xiaoshan left a deep impression on Park, and the district's innovative soil continues to inject new energy into his R&D work.
With the approaching Hangzhou Asian Games, Park felt an additional sense of responsibility and a deeper bond with the city.
"During the May Day holiday, I visited South Korea, and to be honest, many of my Korean relatives and friends were unaware that this year's Asian Games would be held in Hangzhou. So, I told them the start date of the Games and the current preparations."
Park also recommended tourist attractions in Xiaoshan to his family. Over his 16 years of stay in Xiaoshan, he has visited various places, with a particular fondness for one location – Xianghu Lake.
South Korea has hosted three Asian Games, but Park has never been to one.
"Now that the Games are on my doorstep, I have to go and experience it for myself. What I want to see most is golf," Park beamed.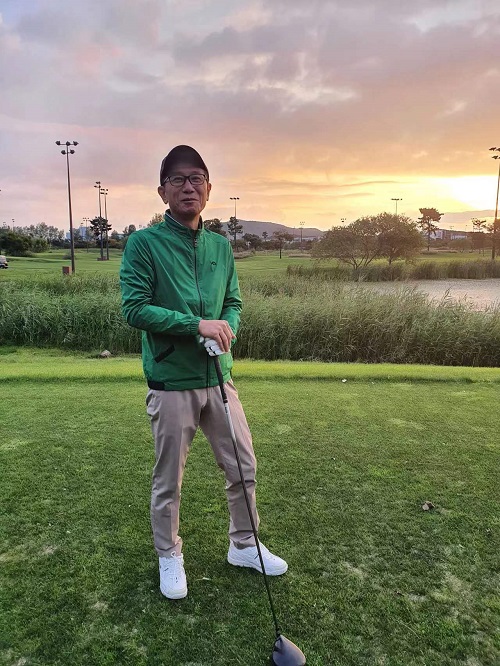 Park Seung-joo likes to play golf during his spare time. [Photo provided to ehangzhou.gov.cn]