Tickets for 2023 National Kabaddi Championship on sale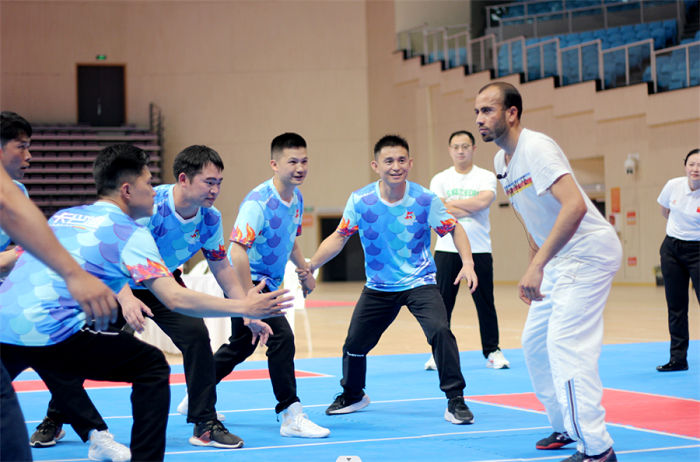 Kabaddi is a highly competitive team sport that demands exceptional cardiovascular endurance, flexibility, reaction speed, and agility from its participants. [Photo/hangzhou2022.cn]
The "Exciting Hangzhou" 2023 National Kabaddi Championship will take place from June 1 to 6 at the Guali Sports Center in Xiaoshan district, Hangzhou.
The event will feature 18 teams from various provinces and cities across the country, with 235 athletes and coaches and 70 technical officials participating.
The championship is the first high-profile national kabaddi event in China since its inclusion in the Asian Games.
Originating from Asian folk traditions, kabaddi has a history of over 4,000 years and is popular in West and South Asia. The sport bears similarities to the Chinese folk game "Eagle Catches Chickens", but kabaddi is a highly competitive team sport that demands exceptional cardiovascular endurance, flexibility, reaction speed, and agility from its participants.
Kabaddi matches involve two teams, each consisting of 12 players, with seven starting players and five substitute players. The game takes place on a rectangular field and there is no requirement for any equipment during alternating attacks.
Men's kabaddi matches consist of two halves, each lasting 20 minutes, while women's matches consist of two halves, each lasting 15 minutes, with a 5-minute halftime break. The team with the highest score at the end of the game is the winner.
The sale of tickets for the championship has commenced, offering an opportunity for sports fans to witness the thrilling matches and experience the excitement of this ancient sport. As Hangzhou continues to showcase its charm as a host city for various sporting events, the championship adds another vibrant spectacle to the city's diverse sports landscape.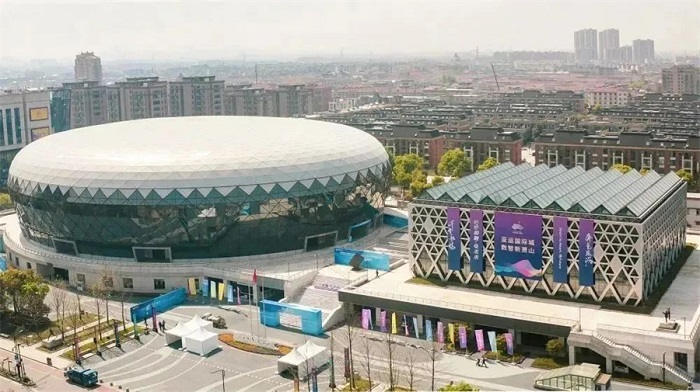 A bird's-eye view of the Guali Sports Center in Xiaoshan district. [Photo/hangzhou2022.cn]
May 23, 2023
May 21, 2023