Hangzhou West Lake
| ehangzhou.gov.cn | Updated: 2018-06-14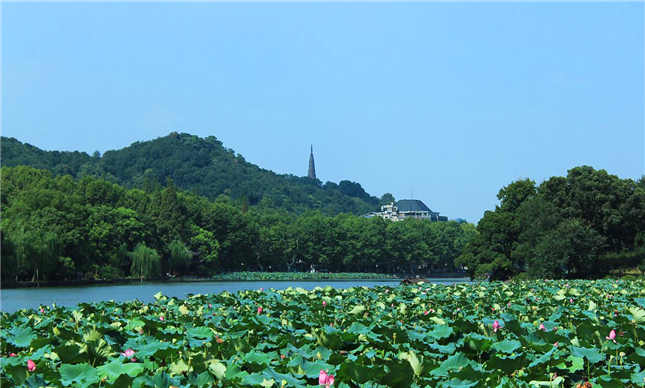 West Lake, located at the west of Hangzhou city, is one of the top ten scenic spots in China and is among the first batches of national key scenic sites. It is also the only lake cultural heritage from China that has entered the World Heritage List.
Surrounded by mountains on three sides, the lake occupies ground area of 6.39 square kilometers. It is about 2.8 kilometers wide from east to west and 3.2 kilometers long from north to south. The total length around the lake is approximately 15 kilometers.
The surface of the lake is divided into five parts by Lonely Mountain, Bai Causeway, Su Causeway and Yanggong Causeway.
Small Yingzhou Islet, Mid-lake Pavilion and Ruangong Islet rise above the water in the middle of the lake, creating a picturesque view with the Leifeng Pagoda and Baochu Pagoda standing on the mountains beside the West Lake.
Address: West Lake, Hangzhou
Tel: 0086-0571-87179617