China, CEEC pledge to deepen cooperation in agricultural technologies
| ehangzhou.gov.cn | Updated: 2019-05-21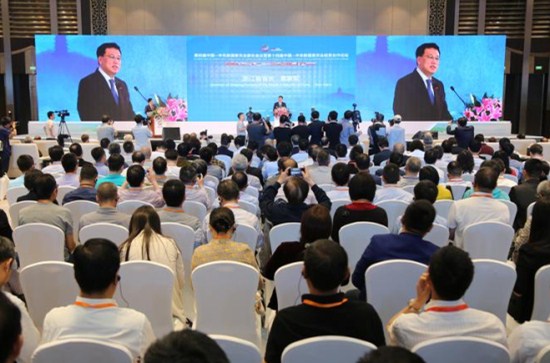 The 4th China-CEEC Meeting of the Ministers of Agriculture and the 14th China-CEEC Agro-trade and Economic Cooperation Forum are held in Hangzhou, Zhejiang province, on May 17. [Photo/zjol.com.cn]
China and Central and Eastern European Countries (CEEC) will deepen cooperation in sustainable agriculture and double down on rural revitalization efforts by tapping into the potential of digital technologies, according to a joint declaration reached in Hangzhou, Zhejiang province on May 17.
The 4th China-CEEC Meeting of the Ministers of Agriculture and the 14th China-CEEC Agro-trade and Economic Cooperation Forum, part of the 3rd China International Tea Expo, drew representatives and industrial leaders from 17 CEE countries, including Greece, Albania, and Lithuania, to share ideas on agricultural trade, digital agriculture, and e-commerce.
Yuan Jiajun, governor of Zhejiang province, addressed the conference, saying that Zhejiang is ready to deepen cooperation with CEE countries in technology innovation of agricultural, agricultural products investment, trade, and green agriculture.
China is a pioneer in e-commerce, according to an expert from the Association for the Promotion of Agricultural Cooperation between China and the CEE countries, adding that she hopes to advance cooperation with Alibaba and push ahead with mobile payment services.
"I hope we can get our own Jack Ma in Kenya and make agriculture a thriving industry with the help of e-commerce," said a Kenyan agricultural worker.
In July 2018, an Agricultural Cooperation Demonstration Zone between China and CEE countries, the first of its kind, was set up in Bulgaria, aiming to strengthen cooperation between China and the 16 CEE countries in agriculture.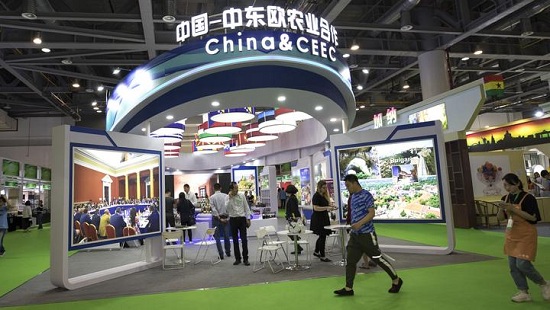 Visitors walk past the China-CEEC exhibition booth during the 3rd China International Tea Expo in Hangzhou, Zhejiang province, on May 15. [Photo/zjol.com.cn]