Hangzhounan Raiway Station reopens
| ehangzhou.gov.cn | Updated: 2020-07-01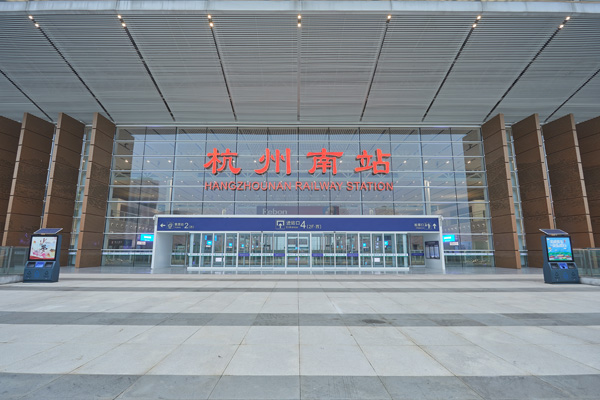 Hangzhounan Railway Station, the only passenger rail transit hub located to the south of the Qiantang River, opens on July 1 after seven years of renovation. [Photo/IC]
The Hangzhounan Railway Station, the only passenger rail transit hub located to the south of the Qiantang River, was opened on July 1 after seven years of renovation.
A total of 63 trains, including 39 normal-speed lines, 20 high-speed lines and four intercity lines directly heading to Shaoxing, are now available at the station.
The 4.61 billion yuan ($651.8 million) railway station has two squares located to its east and west that measure a combined 268,000 square meters.
Here are some travel tips for passengers arriving at or departing the station.
1. Each of the two squares has two entrances on their first and second floors. The ones at the west square are always while those at the east square are opened from 6 am to 10 pm.
2. Tickets can be bought online via the mobile app "12306", other e-payment apps and at ticket offices that are located next to the entrances on the first floor of the two squares. There are also 10 self-service ticket machines at the waiting hall.
3. Passengers can take metro lines 5 and 11 (under construction) to the east square, while taxis and bus lines 181, 707, 123, 300, 711, 720, 747 are available at the west square.
4. Passengers arriving by private cars should alight at the first floor of the west square.
5. A waiting hall located near the entrance of the first floor of the west square is meant for passengers taking the intercity line to Shaoxing. Passengers arriving by metro or bus can follow the signs.
6. It costs 6 yuan to travel from Hangzhou to Shaoxing. Senior citizens aged 70 and above enjoy a 50 percent discount on tickets.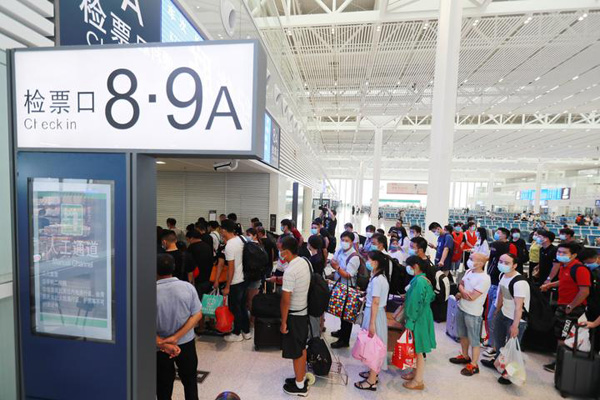 Passengers wait in line at the Hangzhounan Railway Station on July 1. [Photo/zjol.com.cn]