A bite of Tonglu: Episode 1
Tonglu county in Hangzhou, capital of East China's Zhejiang province, was selected by National Geographic magazine as The 2021 Best in the World in Culture/History Destinations, and was described as the place where the "Chinese landscape made famous in paintings lands its first art fest".
Aside from the area's picturesque scenery, Tonglu dishes are also known far and wide for their taste, aroma and luster.
Here are some dishes you should not miss in Tonglu.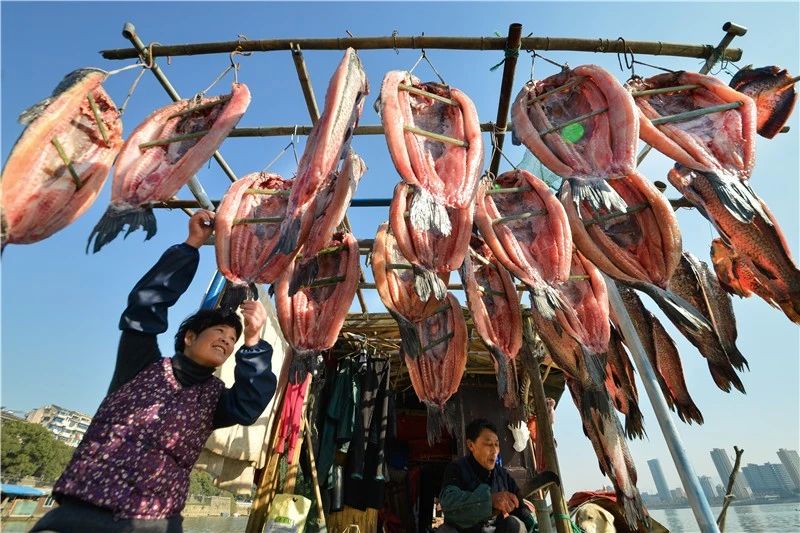 A fisher woman checks dried fish on the Fuchun River. Local residents regard autumn and winter as the best seasons to pickle fish, and the folk skill of preserving fish has been followed for centuries. [Photo/WeChat account: visithangzhou]