Yanlan Community in Xiasha subdistrict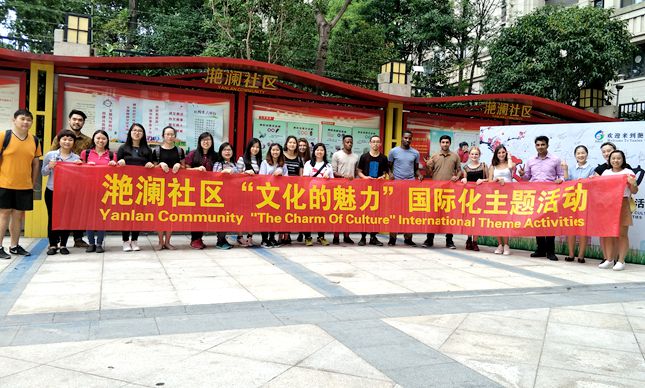 Established on July 10, 2012, Yanlan Community borders Yinsha Road in the east, Haida South Road in the west, Jinsha Avenue and Shangsha Community in the south, Huajing Street and Shangsha Canal in the north. In the 380,000-square-meter area there are 3,406 households.
To enrich the residents' cultural life, the community set up a public service station, an elder care center and a youth club, as well as a reading room, a billiards room, a calligraphy and painting classroom and fitness facilities such as a ping-pong table and treadmill.
It also has song and dance troupes, a yoga team, a table tennis team, an English corner and a drum line.
With the joint efforts of the community staff and residents, it has been rewarded by the governments of the district and Hangzhou city.
Its honors include "Zhejiang Provincial Advanced Sport Community", "Star-rated Sport Community in Hangzhou Economic and Technological Development Area,", "Three-star Recreation Center for the Elderly", "Demonstration Youth Club in Hangzhou", "Civilized Community of HEDA", and "Harmonious Community of Hangzhou". It has been listed as a demonstration community for its anti-cult efforts.
Address: No 13 Building, second phase of Longhu Yanlanshan Residential Block,Hangzhou Economic and Technological Development Area
Tel: +86-571-8692 1280
September 9, 2021

September 6, 2021

September 2, 2021
August 10, 2021