Consul Generals look forward to Hangzhou Asian Games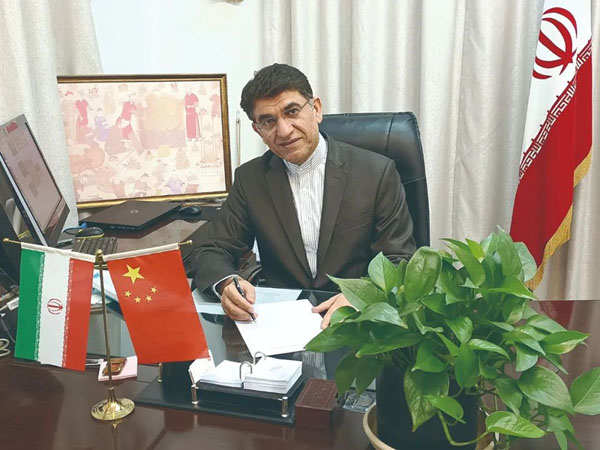 Ramazan Parvaz, Consul General of Islamic Republic of Iran in Shanghai. [Photo/hangzhou2022.cn]
In recent interviews carried out by magazine Hangzhou 2022, Ramazan Parvaz and Deny Wachyudi Kurnia, Consul Generals of the Islamic Republic of Iran and Indonesia in Shanghai, respectively, shared their expectations for the upcoming 19th Asian Games.
"Hangzhou has many similarities with Iran and is in my opinion a 'city of love' with its West Lake, beautiful gardens and picturesque mountains and rivers, which have been extoled by countless poets and artists for thousands of years," Parvaz said.
"The combination of rich and profound historical deposits and the development of modern science and technology will surely be a boon to the Hangzhou Asian Games. A delegation of Iranian officials and athletes will attend the Games. The Iranian Consulate General in Shanghai hopes to further promote cooperation between Iranian cities and Hangzhou by organizing cultural activities such as Iranian film festivals during and after the Games," Parvaz said.
May 16, 2022

May 11, 2022
March 16, 2022