Young blood enters supercomputing 'no man's land'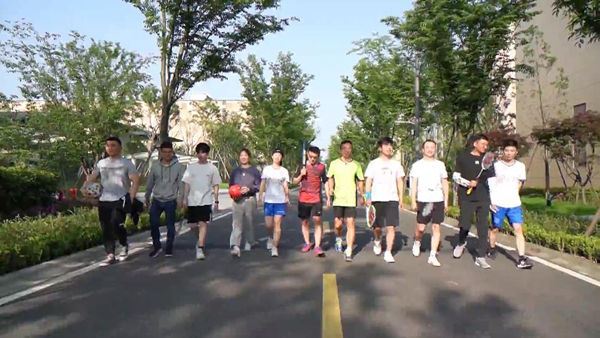 The team members walk down a street. [Photo/thepaper.cn]
A team of researchers who managed to leverage the exascale Sunway system to simulate quantum circuits last year were awarded the China Youth May Fourth Medal, a top honor for outstanding young Chinese, on May 3, local media outlets reported.

The team, founded in April 2021 and affiliated to the Research Center for Intelligent Supercomputing of the Zhejiang Laboratory, unfolded the quantum age in 2021 by breaking Google's "Quantum Supremacy" declaration in 2019, which compared 200 seconds with 10,000 years in the task of measuring/simulating one million samples.
The researchers' random quantum circuit simulator, combined with the firepower of the Sunway exascale system and the systematic design processes of algorithms, parallelization and architecture, managed to reduce simulation sampling time to just 304 seconds from the previous estimate of 10,000 years.
As a result, the team won the 2021 Association for Computing Machinery Gordon Bell Prize in St. Louis, the United States, on Nov 19, 2021.
June 1, 2022

May 30, 2022

May 24, 2022
March 16, 2022