Archive to preserve bibliology resources opens in Hangzhou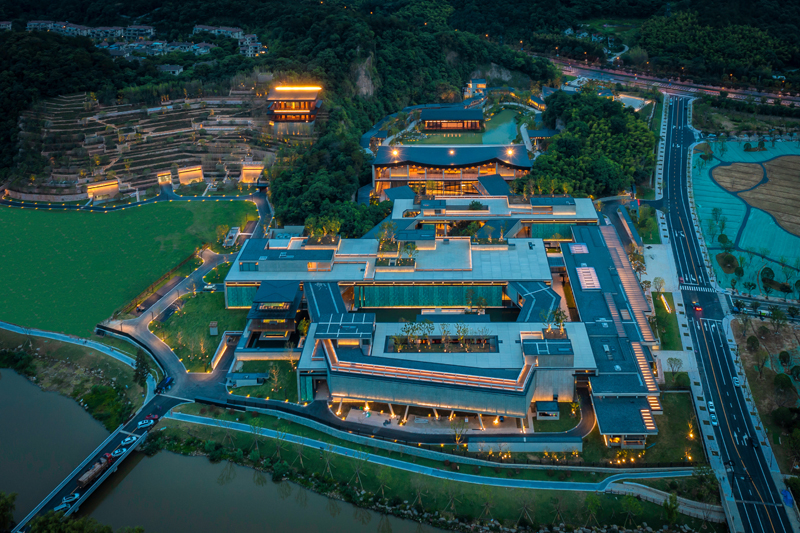 A bird's-eye view of the Hangzhou branch of the National Archives of Publications and Culture. [Photo provided to ehangzhou.gov.cn]
The Hangzhou branch of the National Archives of Publications and Culture, which was designed to preserve bibliology resources, was inaugurated on July 23, local media outlets reported.
The branch is located to the southeast of the Archaeological Ruins of Liangzhu City, a World Cultural Heritage site boasting a history of more than 5,300 years.
Liangzhugang, the main river of Liangzhu City, which was responsible for water supply, transportation, and irrigation at that time, stops by the branch's individual buildings as a pond or passes through them to create some dynamic beauty.
The 13 individual buildings, which include a main study, south study, Wenrun Pavilion, and hillside warehouse, are interconnected by spacious exhibition corridors.
August 26, 2022

August 22, 2022

August 17, 2022
August 23, 2022