Hangzhou Friendship Hotel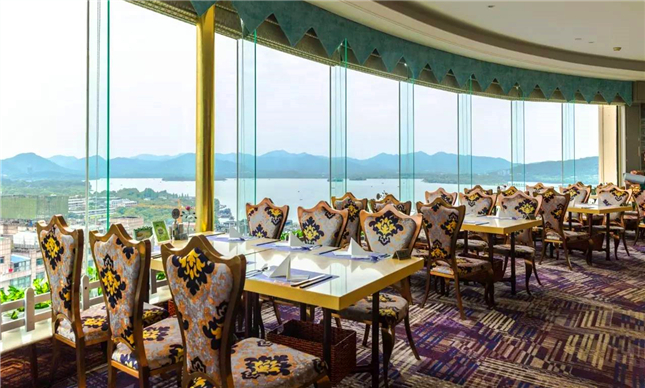 The hotel boasts a favorable location. It is in downtown Hangzhou and within walking distance to the West Lake. Hubin (Lakeside) Branded Goods Shopping Street, the Cutural Street in Nanshan Road and supermarkets are not far from it.
With more than 20 years' efforts, the hotel has expanded "Friendship" -- its brand's presence and was named "Quality hotel of Zhejiang province". It has been included in the "Excellent star-rated hotel of Hangzhou" list for several consecutive years.
Its main building with shining lights at night creates a beautiful scenery on the bank of West Lake. It has various kinds of guestrooms. There are suites with panoramic view of the West Lake. Guests can appreciate the picturesque landscape in their comfortable private rooms.
In addition, the hotel has restaurants offering Chinese, Western, Japanese and Hong Kong-style food, which have been listed among the Top 50 restaurants in Hangzhou.
The revolving restaurant on the top of the hotel offers people dining with spectacular views of the West Lake and the city.
The Japanese restaurant on the 18th floor is one of the best choices for Japanese cuisines in Hangzhou.
The Chinese restaurant on the second floor brings guests creative dishes and cuisines from Guangdong, Hong Kong and Zhejiang. The Pinghai 53 Tea Restaurant on the first floor offers Hong Kong-style dishes and snacks.
Guests can also try Japanese ramen, Okinawa cuisine and donburi in three other Japanese restaurants of the hotel.
Address: No 53 Pinghai Road, Shangcheng district, Hangzhou (at the intersection of Pinghai Road and Huansha Road)
August 4, 2023

July 27, 2023