ABB Hangzhou Winmation Automation Co., Ltd.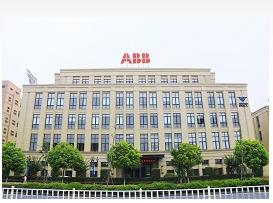 ABB Hangzhou Winmation Automation Co., Ltd. is the only wholly-owned enterprise founded by ABB Group in China. It is engaged in R&D, production and manufacturing, marketing and service of industrial automation control systems, and is dedicated to providing customers with state-of-the-art automation products, all-around industry solutions and fast local service.
Since it entered the Chinese market in 2009, ABB Winmation has successively established a powerful local R&D team, outstanding production operations and management models, an advanced project management and service system as well as a marketing and sales network covering the whole country, all of which come together to offer customers innovative and efficient control systems and solutions. The company boasts professional automation control system integration and engineering implementation, and offers all-round engineering services including DCS systems, electronic instrument setting, site installation and commissioning of newly-built projects as well as technical transformation for clients.
Relying on the mature and advanced core technology platform of the group, the company has constantly launched customized products and software to better satisfy customers' demands for reliability, flexibility, ease-of--use, extension capacity and high profitability in control systems.
The newly-launched WinCS distributed control system has won several well-known domestic and international industry innovation awards. "Easy Engineering, Efficient Automation" embodies ABB Winmation's core value. Its products have been widely applied in industries such as chemicals, petrifaction, pharmaceuticals, metallurgy, architectural materials, municipal affairs, environmental protection, and power.
"In China, for China and the world", is ABB Winmation development strategy, inherited from ABB Group. Upholding its core culture which emphasizes respect, open-mindedness, transparency and fairness, ABB Winmation has attracted talents of various fields. Based on advanced European technology, the company works constantly with customers and partners, making unremitting contributions to industry's automation upgrading, energy saving and environmenta protection, and supporting sustainable development in China.
August 4, 2023

July 27, 2023