Italian tech delegation stages roadshow in Hangzhou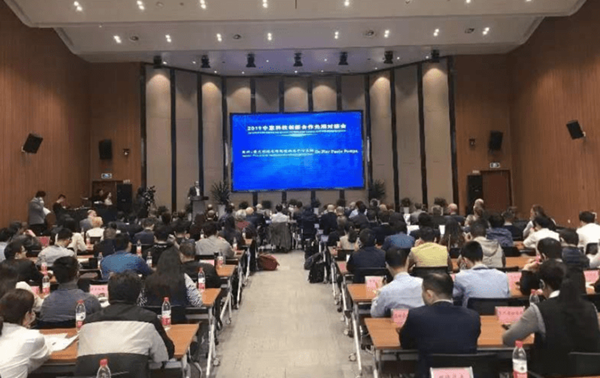 A tech delegation from Italy stages a roadshow promoting their latest scientific projects to an audience in Gongshu district, Hangzhou, on Oct 24. [Photo/zjol.com.cn]
A tech delegation from Italy staged a roadshow to promote their latest scientific projects and negotiated a number of potential partnerships with local firms in Gongshu district, Hangzhou, on Oct 24.
The 40 or so tech workers from the National Research Council of Italy, Italian Institute of Technology, Italian Como Future Sci-Tech City and several Italian companies presented 24 technical projects focusing on new materials, information technology and biomedicine.
Among a number of impressive projects, the Italian delegation promoted a visual system for robots, enabling them to locate objects more precisely, as well as a wastewater treatment project able to purify water used by industry and transform marsh gas into an energy source.
Following the event, representatives from institutes and investment organizations discussed potential research and training partnerships.
August 4, 2023

July 27, 2023