Paper-cutting master heralds Asian Games in artistic fans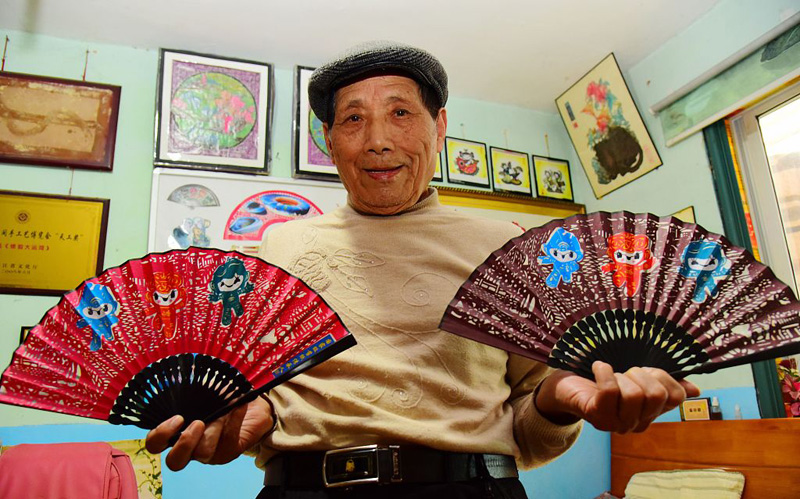 Wu Shanzeng, a 90-year-old paper-cutting master, shows off his fans themed on the 19th Asian Games. [Photo/CFP]
The 90-year-old paper-cutting master Wu Shanzeng recently finished a series of fans themed on the 19th Asian Games, which will be held in Hangzhou in 2022, local media outlets reported.
The fans integrated Wu's paper-cutting works on mascots, participating nations, and sports venues of the event. Local landmarks like West Lake, the Grand Canal, and the Archaeological Ruins of Liangzhu City were also incorporated within the fans' backgrounds.
"Since the 19th Asian Games will be held in Hangzhou next year, I wanted to make some paper-cuttings to celebrate the sports gala, to record this civilized city, and also to express my excitement," Wu said.
Despite his age, the paper-cutting master continues to create dynamic new works and has used his paper-cuttings to record big occasions like the Beijing Olympics in 2008, the Shanghai World Expo in 2010, as well as the Hangzhou G20 Summit in 2016.
Wu follows a traditional way of making fans with paper-cuttings, which includes first designing background images, then shaping fiber paper into the images, and then sticking the paper and silk onto the frameworks of fans.
He has made 800 fans themed on the event. Some were gifted to friends during the Spring Festival holiday, while others were sold in bulk at cost prices.
"I feel fulfilled making all kinds of paper-cuttings every day," Wu said.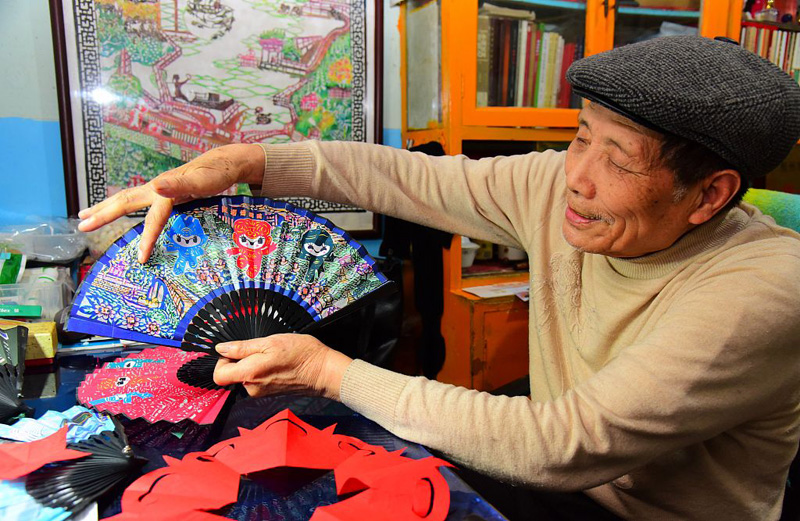 Master Wu explains the details of his design. [Photo/CFP]
August 4, 2023

July 27, 2023